When you think that you are nearly at the end of your collection there is always something new that bump.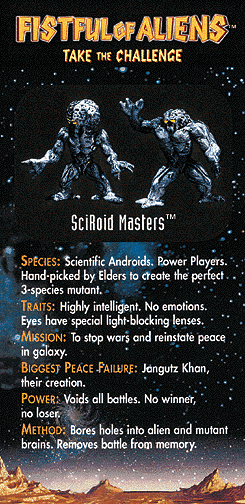 Everybody (or at least every FoA collectors) knows about the 2 hard to find Sciroids that came as part of the SciRoid Battleship but do you know that there are more Sciroids in the collection ?

foa_scir2.jpg 41.99K 69 downloads

foa_scir1.jpg 45.63K 83 downloads
Edited by lord, 22 January 2014 - 05:45 PM.