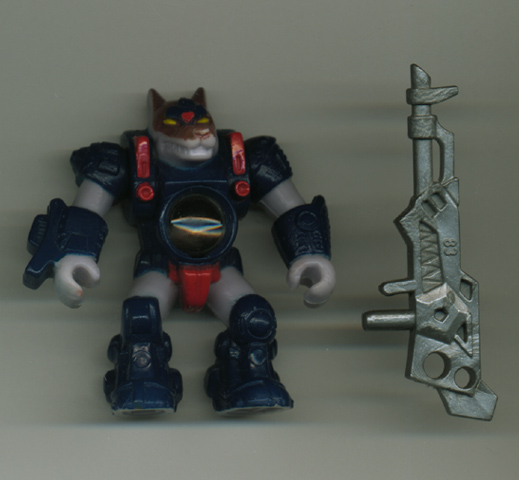 #83: GROUND WOLF
Animal Basis:
-The common Wolf is among the most famous predators of all, legendary in myth as a figure of pure evil or terror, since the early days when they actually preyed upon humans. Fears about them in Europe led to massive culls, and they suffered similar fates all over the world. However, their history is linked forever to us, as large groups of them slowly adapted to meet the needs of the nearby humans, and became the common canine, one of the most important animals relative to humans that ever lived (among the cow, rat/mouse, chicken and horse).
-Countless films and shows have been about wolves or dogs (Balto, White Fang, Mowgli in the Jungle Book was raised by them, etc.), and they fit perfectly into any campaign. A few old-school Golden Age heroes had dogs for sidekicks, but that's seen as kind of goofy these days. It COULD work if you made it a bad-ass wolf or Rottweiler these days, though. Their packs make great temporary threats or something to throw against a villain or two.
Toy Description: Man, this is one ugly Beast. Like, you had a WOLF- the most legendary of European predators, and you make him look like a silly muppet? So disappointing. He's like the worst combination of Beast features: a plain color scheme (Brown/Blue), hunchbacked, and with a REALLY goofy face.
Ground Wolf is of fairly solid height for a Beast, and has some color variation, but he's altogether quite plain. You can tell he's a doglike creature because of the muzzle, but it's VERY pronounced, to the point of looking kind of silly. His snout is so long and flat it looks crocodilian, and has odd ridges on it- two rows of four bumps each, resembling corn on the cob. He's got a long, detailed mouth full of pointy teeth, too. His ears are rather pointy like a wild dog's (floppy ears arer a sign of domestication).
With a kind of silly head and a weird posture (his head is sunk WAY down past his shoulders; made more prominent by his huge shoulder things), he's one of the weaker Beasts in either line, in my opinion. His only real benefit is having a lot of detail, and the odd fact that he's totally assymetrical- his shoulderpads, wrist-guards and boots are all different from the other side. Mine has an "83B" on his left boot, along with the peg-hole. His other foot has the copywrite information.
Colors: Five. His body is primarily a grey/blue color, sort of resembling tan (it looks close to an actual dog's coloring), with a light brown on the top of his head (the top of the snout, his nose, and the outsides of his ears. His armor is a dark, glossy blue, with red Secondary Colors. His eyes are yellow.
Armor: Ground Wolf's armor is actually a bit complex, though it's a dark color so it's harder to see. His head is sunken way down into the upper armor, with two large slabs beside his head, ending in a red triangle, and two little red circles (looking like gun nozzles) below them. His entire codpiece from the front is a giant red crotch that's bisected down the middle, with two bits off to the sides- the rest is "ribbed" and dark blue, going around to the back, which isn't that detailed. His shoulder-things are quite blocky and have a lot of square cut-outs on the back.
Unusually, however, his extra bits are assymetrical- unusual for this line. His right shoulder-pad is pointed on the outside and has some rectangles encircling it, while the other is more fitted and tight, with a lot of "ribbing" on it, along with some circles posted on. His right wrist-guard is an under-detailed block with a very large, curved "slab" on the outside, with a rectangle in the middle and a big swooping part of it pointing outwards. His left wrist-guard is more fitted and round, ribbed on the entire outside, with a circle and four squares on the front & back. His boots are identical except for the kneepads- the right is blocky, with a rectangular kneepad, and the left is round with a circle on top of it. The rest of the boots swoop inwards from the front, have two projections on each side, and a very big, splayed out boot with a rim around it. The backs of the boots are completely plain, save for a little "slot" at the very bottom of each one.
Weapon: His gun actually looks like it has a flat wolf's head in the middle, complete with a mouthful of jagged teeth.
Hands & Feet: Very bland "mitten" hands.
Easily-Broken Bits: A light gray body (his plastic is that color) with a VERY dark set of armor is bound to have a lot of noticeable paint wear.
Do I Have One?: Yep- got him at the local Antique Mall- like another one, he has a shattered marble. It actually has a cool effect, with a pronounced fracture to one side and multiple lines spreading outwards.
Overall Score: 3.5/10 (A truly hideous, poorly-designed figure at first glance, but with a handful of impressive details if you look closely. I can't give him a good mark, though)