Hi all!
It's been like a million years since I last posted here. I have collected M.U.S.C.L.E. guys since I was a kid. I am one of those collectors who cycles in and out of collecting as I find figures...always looking, but not always actively buying. Anyway, earlier this year I had a job opportunity present itself and I'm now living in a very rural part of Japan. There's not a ton to do out here in my town, but about 30-45 minutes away is a larger city with some cool stores. One of my favorites is called HobbyOff. It's part of a chain of used goods stores...BookOff, HardOff (like used household items), HobbyOff, etc. and they carry new and used toys, models, games, and things like that. This would be cool in general, but the first time I walked in, I found a nice sized section of the larger Kinnikuman figures!
Most of them are reasonably priced: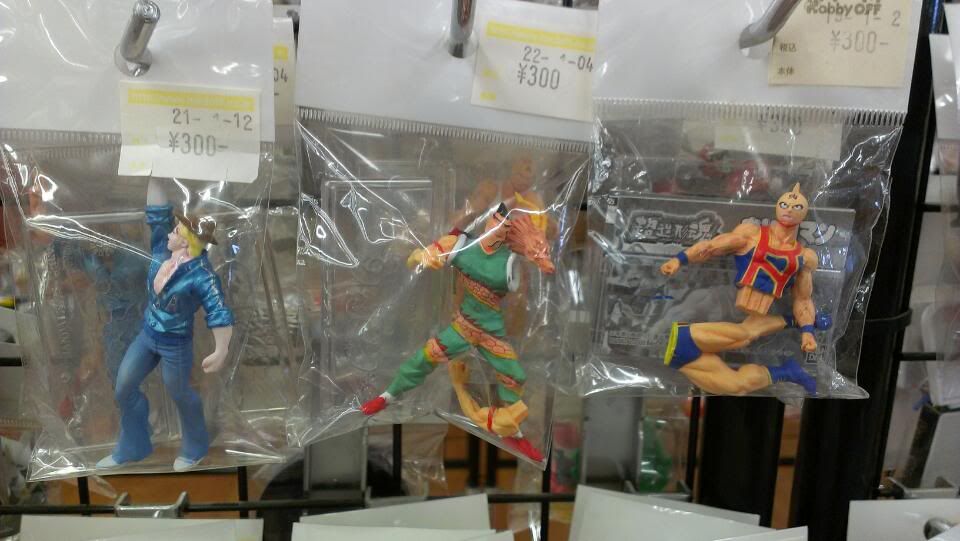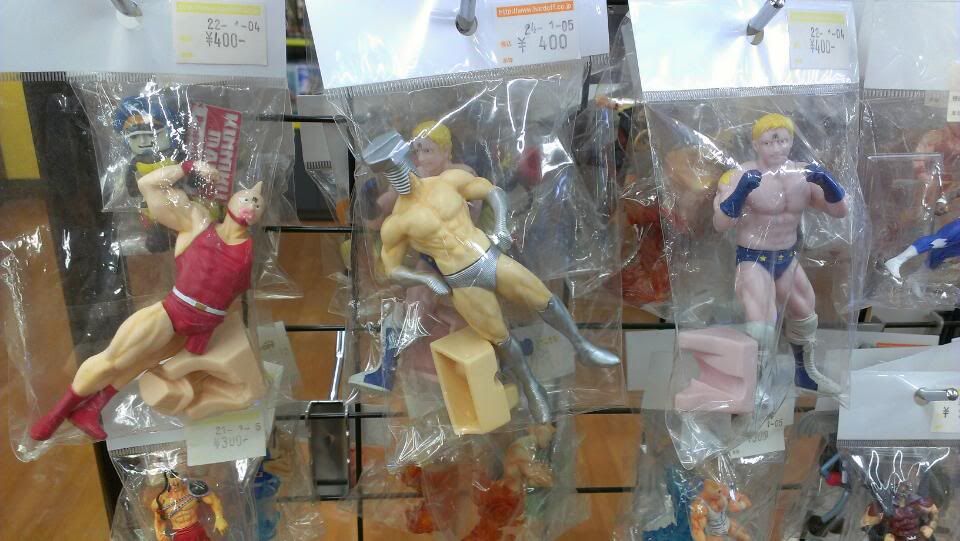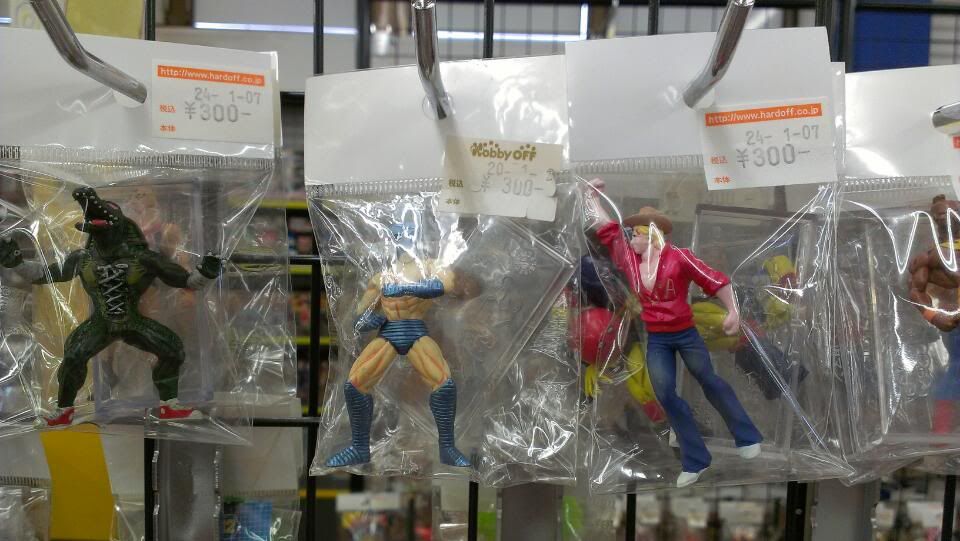 These larger, boxed figures are quite expensive: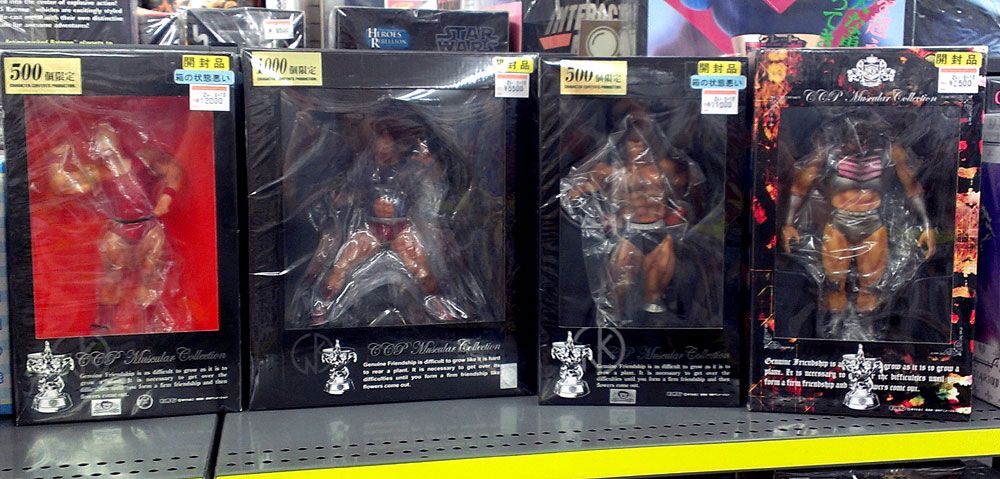 They have some little rubber style figures of One Piece characters: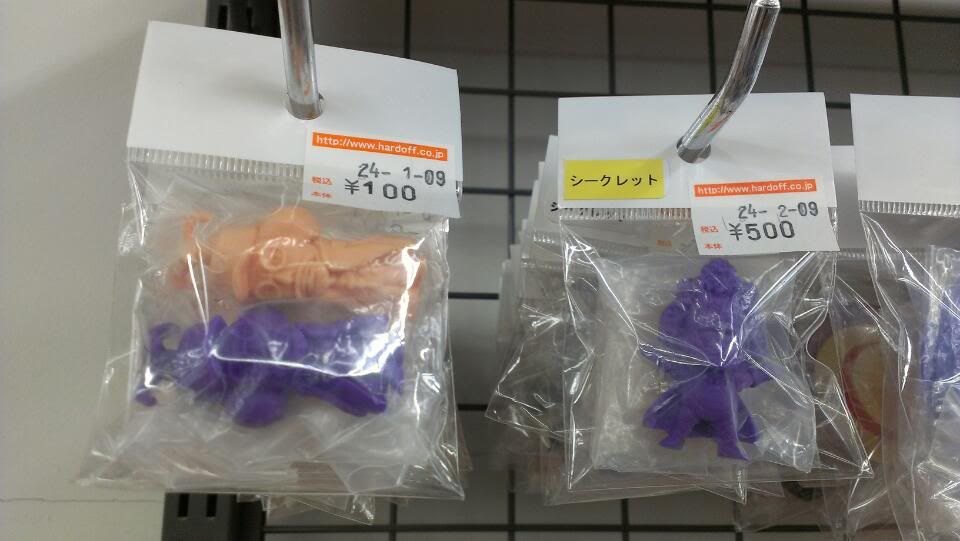 But on my most recent shopping trip, I found some of the little rubber Kinnikuman figures! They had a dozen or so little bags of about 8-10 figures for ¥200 each...about $2.50! Since I didn't have any of these Japanese Kinnikuman figures in my collection, I bought 3 of the bags. I'll probably go back for the rest this weekend or next. Here's what I got: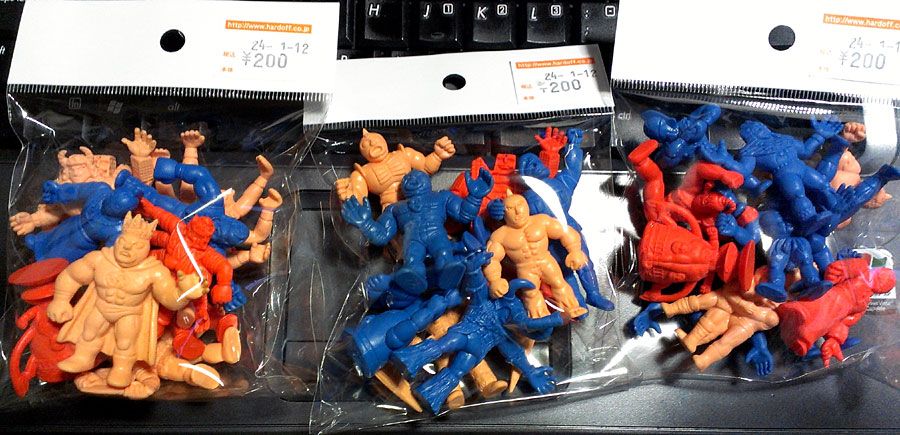 It was one of those "butterflies in the stomach" moments! I hadn't seen MUSCLE / Kinnikuman figures like those from my childhood in the wild in years! The last time was at this resale shop back in Texas where I stumbled upon a little basket full of them for a decent price about 6-7 years ago. It's pretty exciting to be in a place where Kinnikuman is still popular!
Anyway, I just thought some people here might like to see the photos. I hope to be here for this job for the next few years, so hopefully my Kinnikuman collection will grow quite a bit! Thanks for checking out my photos. Hopefully it won't be years between this post and my next one