Its been a while since we had anything big on BBB but today I posted an article on someone we all know in the Beast hobby - Beastformers.
An Exclusive interview with the white rabbit - The Definitive Beastformers Collection.
https://battlebeasts...ers-collection/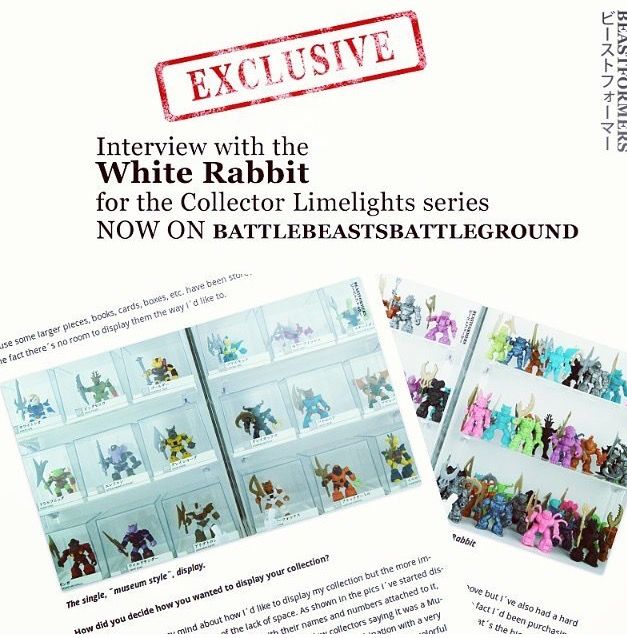 Edited by Edmasta, 20 June 2016 - 01:02 PM.