I didn't see a topic here yet so I created one. I ran out to SSM Vending today and bought the new Onell/Glyos capsule toys Bit Figs. They have animals and ninjas. It looks like there are 50 flavors of Ninjas (5 molds, 5 colors, painted/unpainted) and I'll update here once I open the animal ones.
http://onelldesign.b.../label/Bit Figs
They're the same size as Fighter Pods/Spider Pods or Mordles. They're less rubbery than those figures, closer in feel/fit to normal Glyos toys. I popped off Pheyden's hands and feet, and they work as replacements. As hands, it looks like he's putting on a puppet show.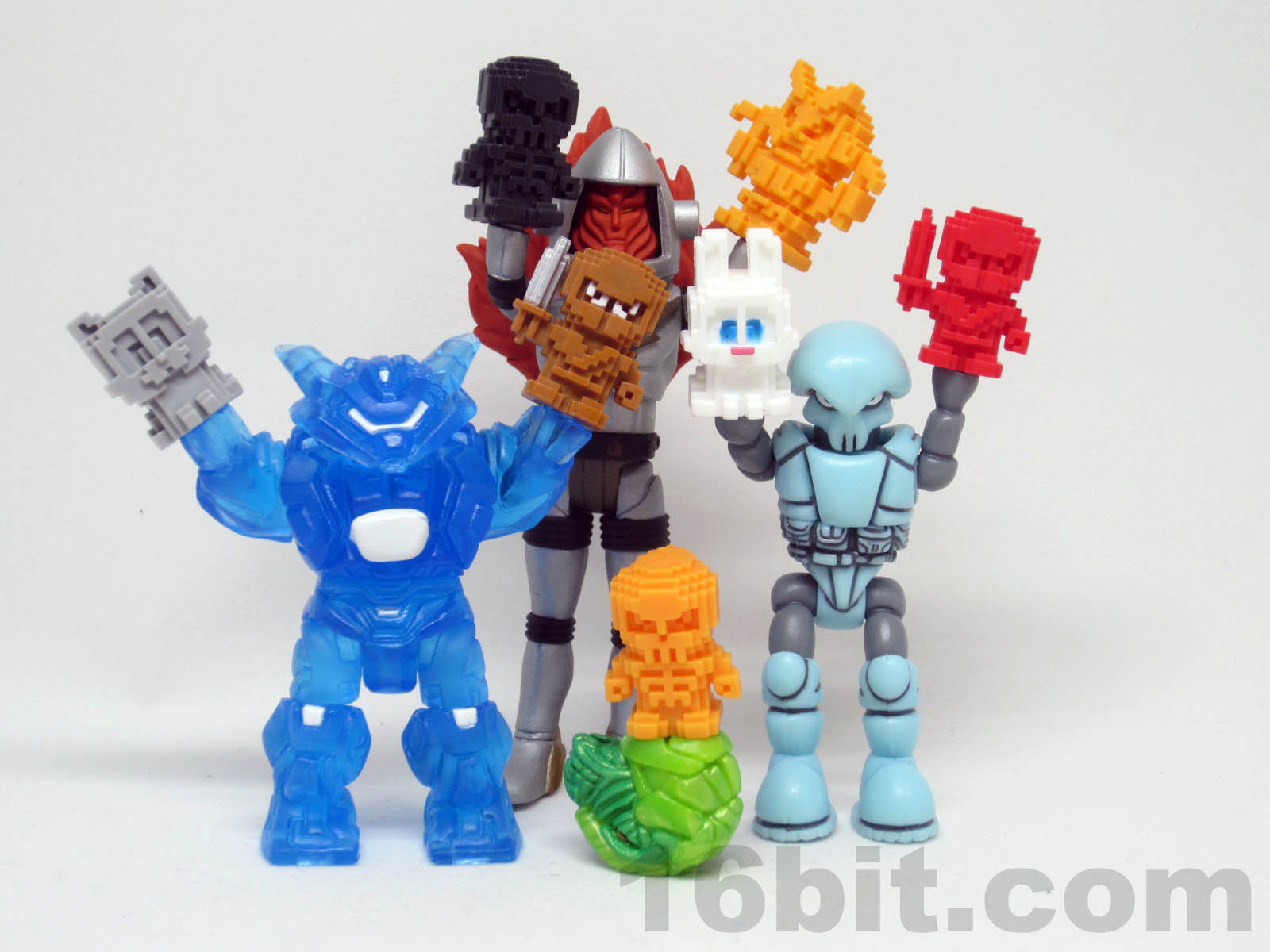 Ninja Series 1 Notes
It looks like there are 5 sculpts, available in 5 colors, with painted/unpainted of each - but I can't confirm this from my bag as many painted (and unpainted) figures were not present. Ku (Skeleton) seems to be the most common in all formats, but it could just be my bag of grab.
Animal Series 1 Notes
My bag had NO painted cats - but it had a few painted dogs in cat colors. Otherwise, I had pigs/ducks/bunnies/dogs all in painted/unpainted as one might expect. The header card does include a painted cat figure.
Edited by adam16bit, 01 August 2016 - 05:11 PM.