MUSCLE ARCHIVE
Started by
Soupie
,
Dec 04 2005 02:47 PM
226 replies to this topic
#226 Guest_General Veers_*
Posted 13 August 2018 - 09:09 AM
---
Posted 14 August 2018 - 06:59 PM
For what it's worth he did pm on March 28th.
If it's legit, it makes one wonder about #95. Both are on the same tree, which is a tree of two. Those trees have always seemed a bit weird. The closest tree with all the same colors and DB is the next part, part 8. That happens to be the part with the tree that was made in board game grape. If I recall, there's some weird stuff with that part and tree. My memory is shit though. It's possible the 2-sculpt tree is connected to part 8 more than part 7.
http://soupie.little.../PartSeven.html
Part 7 has two trees of 2, which is weird. I'd have to go back and look at URSs notes. If I could even find them at this point. Where is this guy from? Canada or the U.K. by any chance?
Edited by Soupie, 14 August 2018 - 07:01 PM.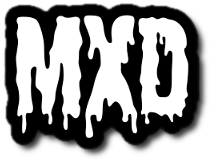 ---
---