Hey everybody!
So, years ago I got into Romando's Kinnikuman figures (for those who might not know what they are, they're 7" scale Kinnikuman figures made only in Japan). Because of their scarcity in the US, I had to dig through LRG trade threads, search eBay regularly and buy up any new figures that came through the LRG store. I managed to build up a nice, mid-sized collection...then I ended up in a time/money crunch and had to sell them all off on LRG.
Flash forward a few years, to when I graduated college and got a full-time job. I always regretted selling off my entire Romando collection, as there were definitely a few I wish I had kept (Akuma Shogun, Sunshine). I started digging around in trade threads again, and slowly started picking up a few figures here and there. This time, however, I had a contact in Japan and now had access to Yahoo! Auctions Japan…and the ball gradually started rolling and didn't stop until I simply ran out of figures to collect.
Through LRG, Kinnikumart, Yahoo! Auctions, eBay and online stores like Mandarake and Kaikodo.net, I was able to amass the collection I dreamt of when I first started years ago. Thanks Johnny, Sherrie and everybody else who helped me get all these figures!
Now, here are some pics: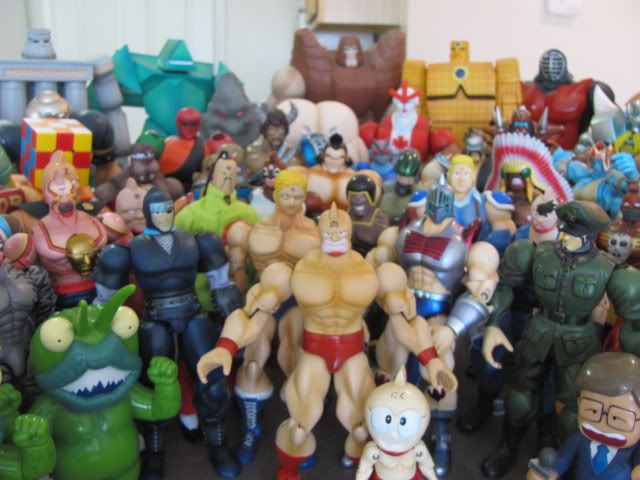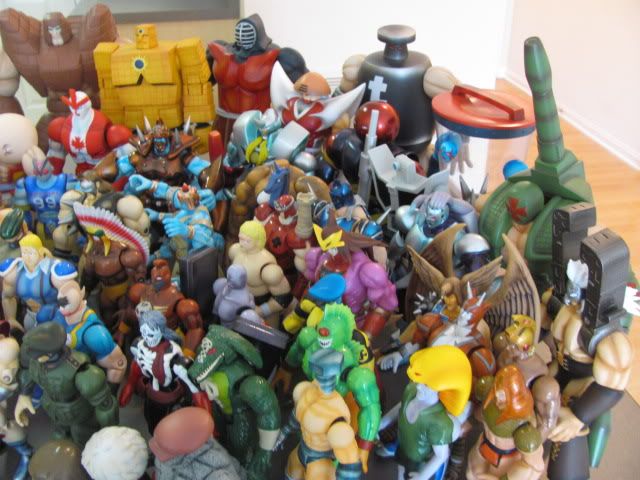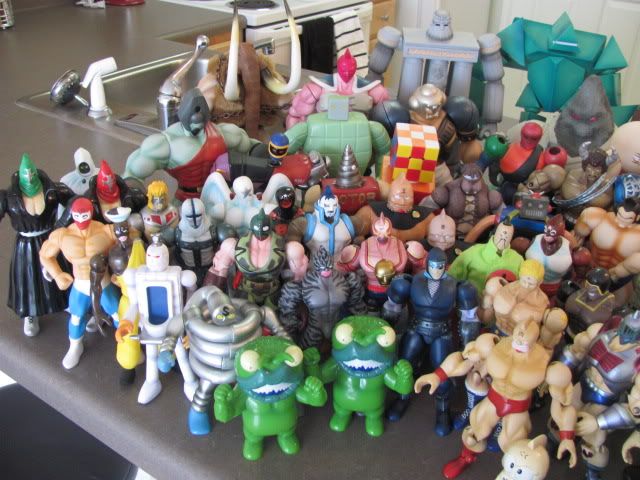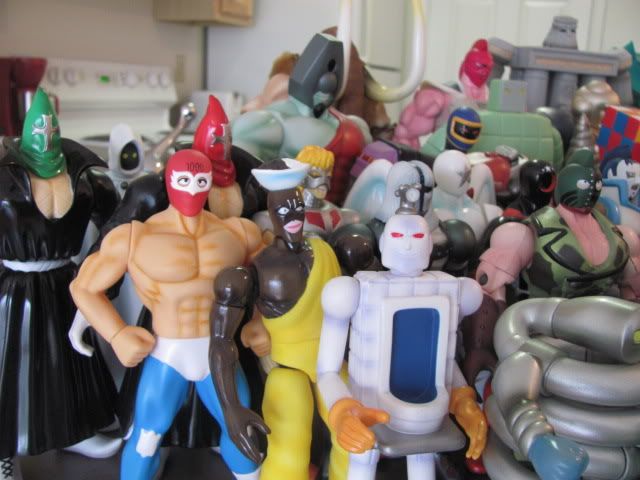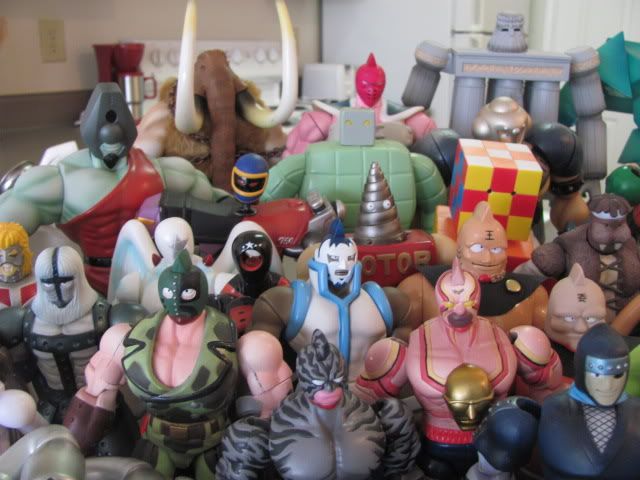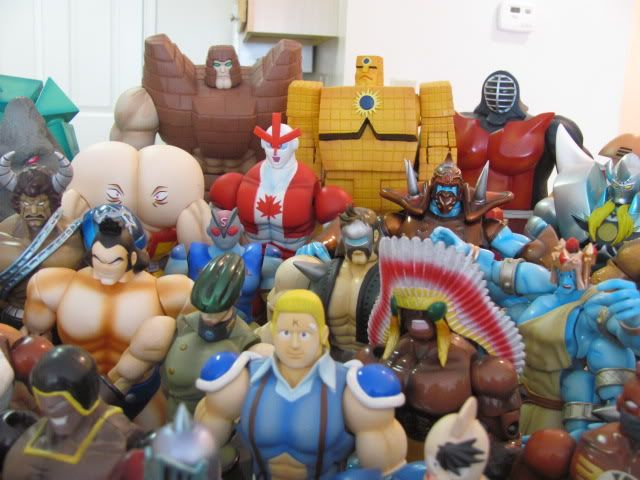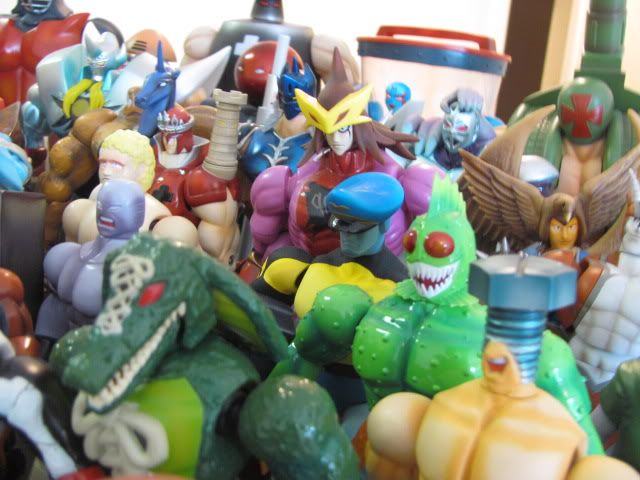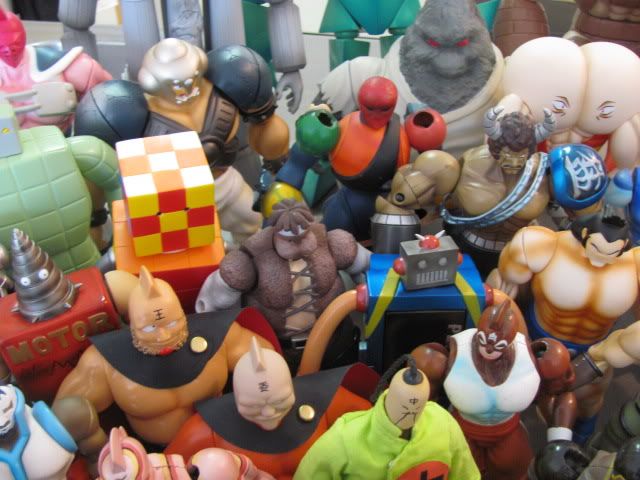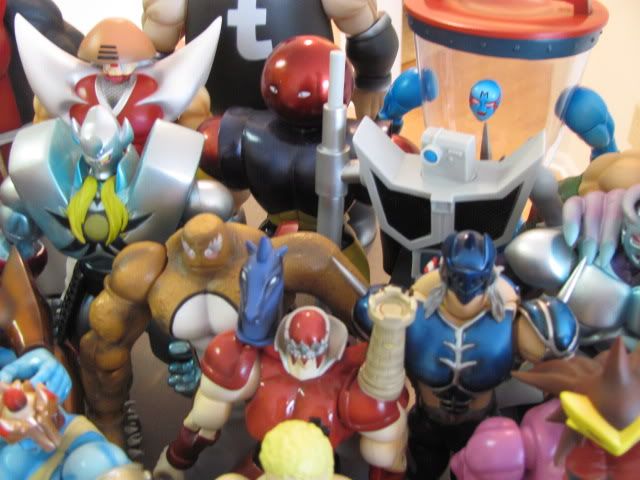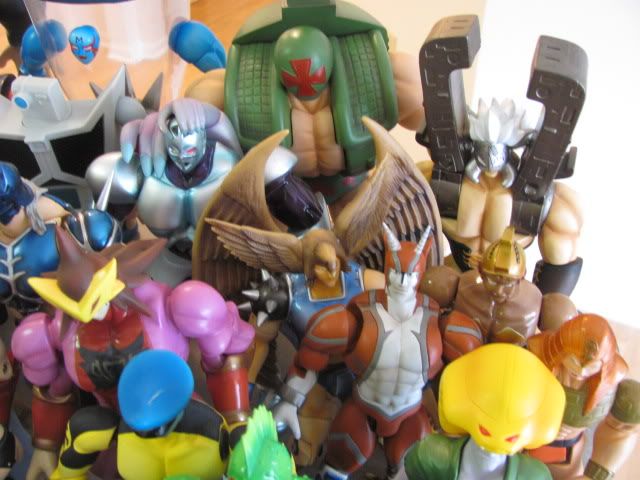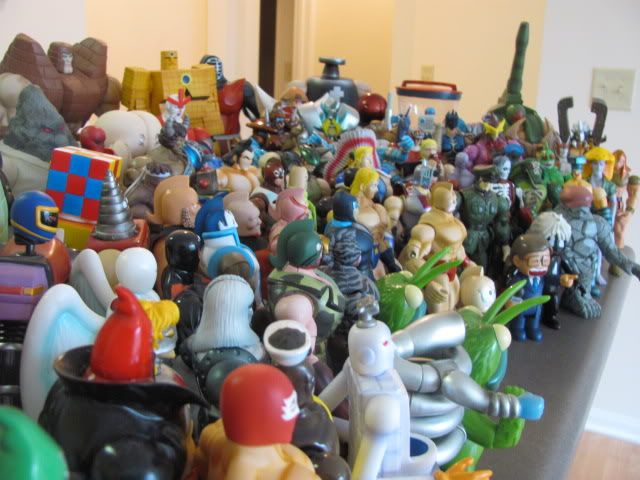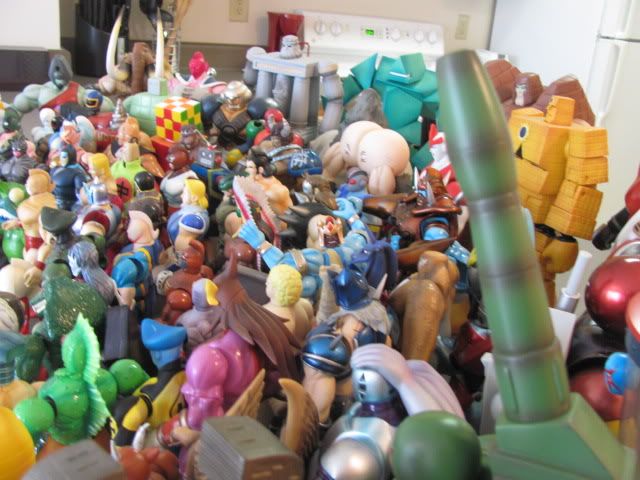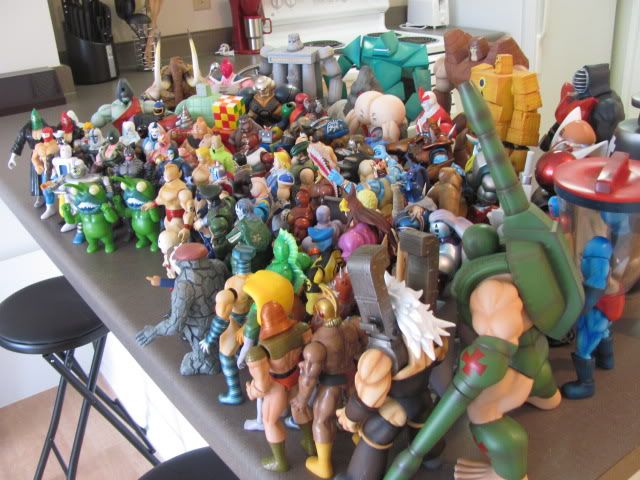 Some team/group shots: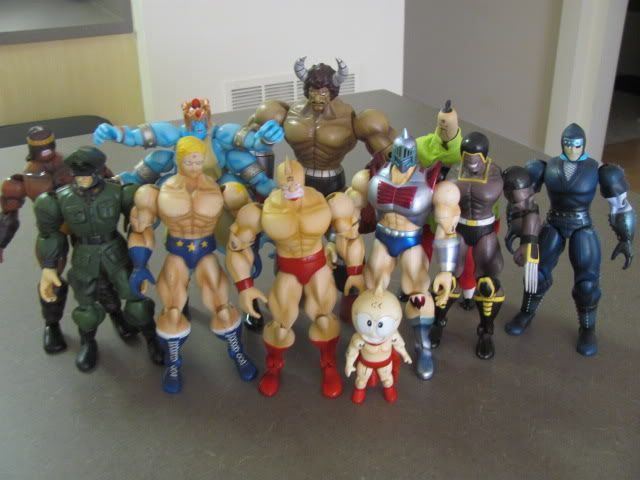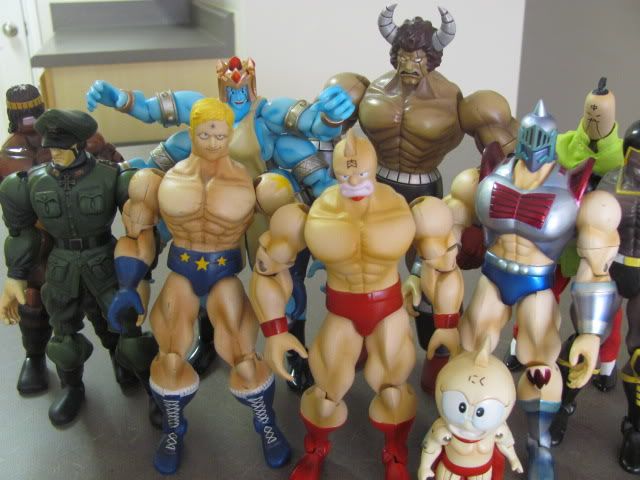 KINNIKUMAN NISEI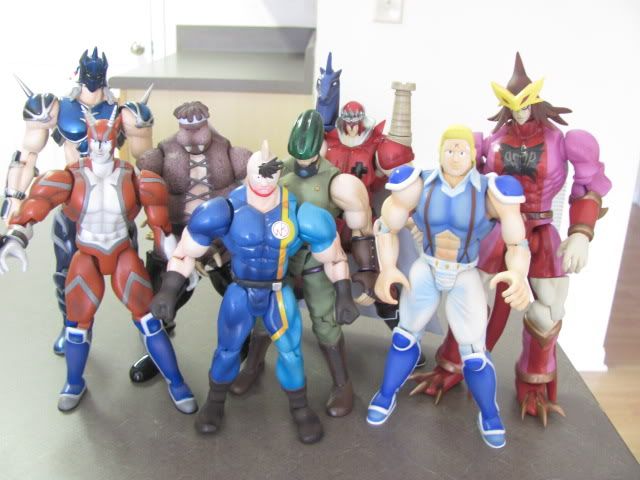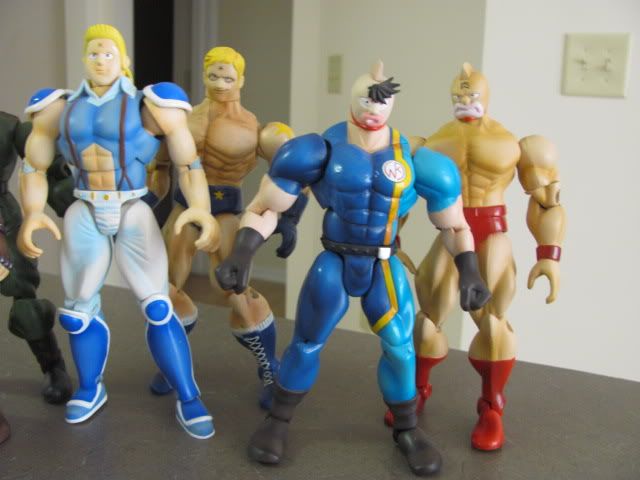 SURVIVOR MATCH FOR THE KINNIKU THRONE:

TEAM KINNIKU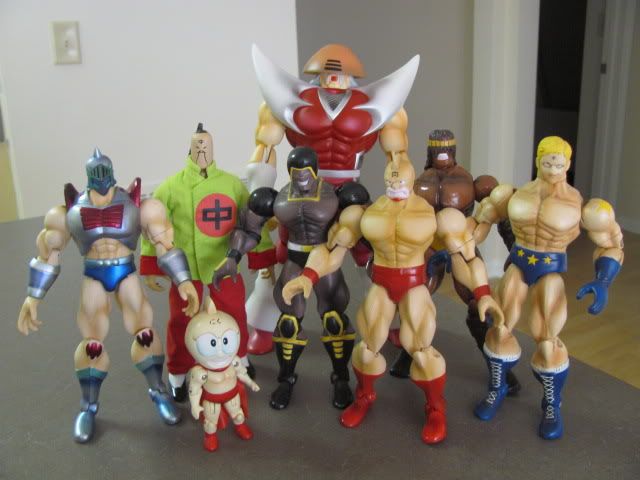 TEAM SUPER PHOENIX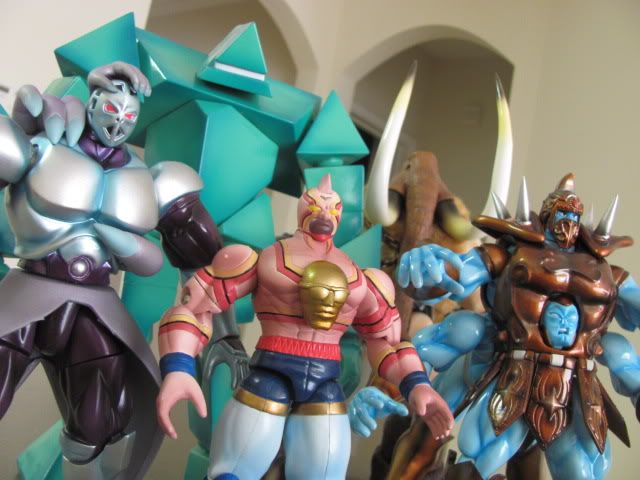 TEAM SOLDIER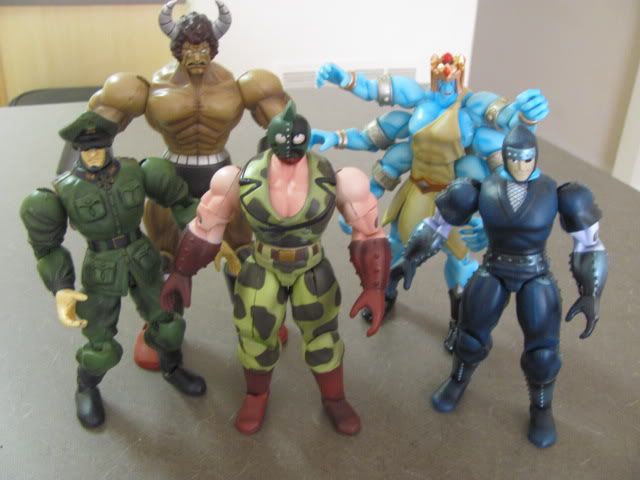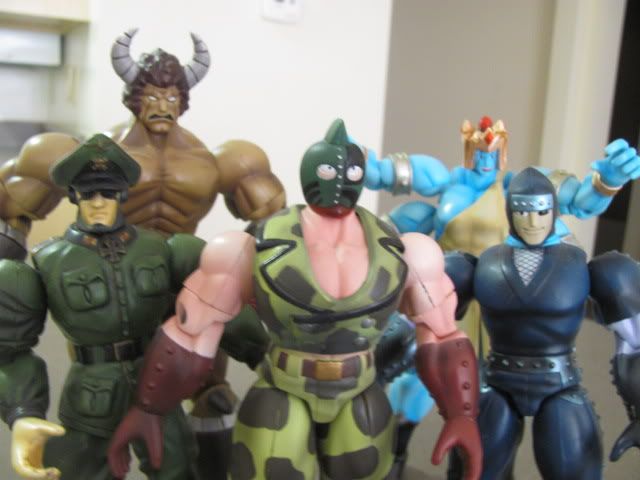 TEAM ZEBRA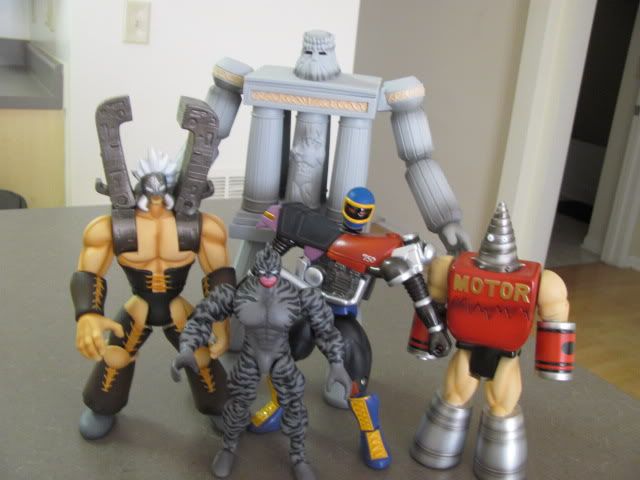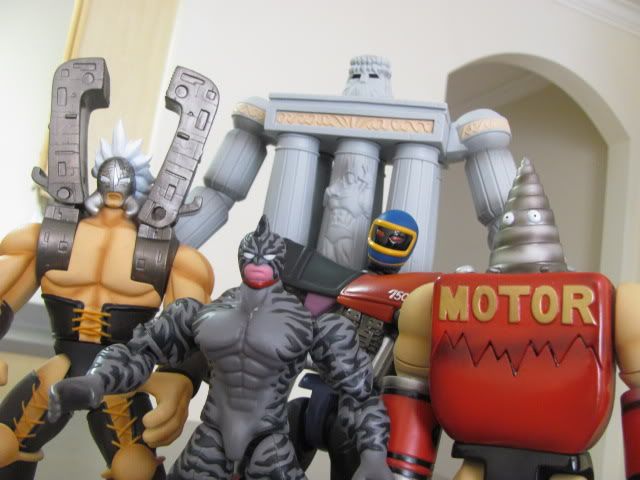 TEAM MARIPOSA[/i]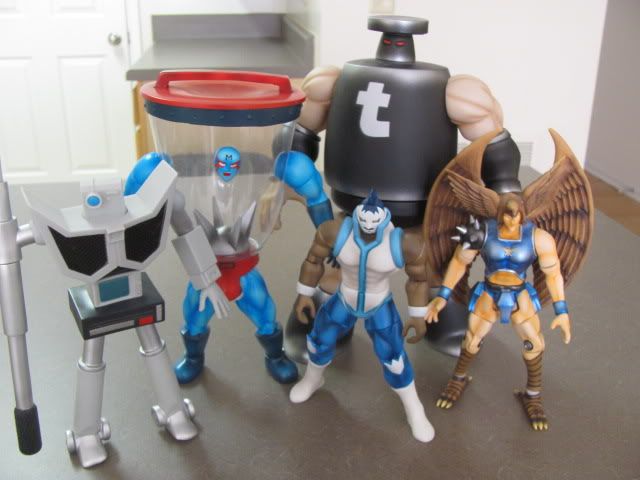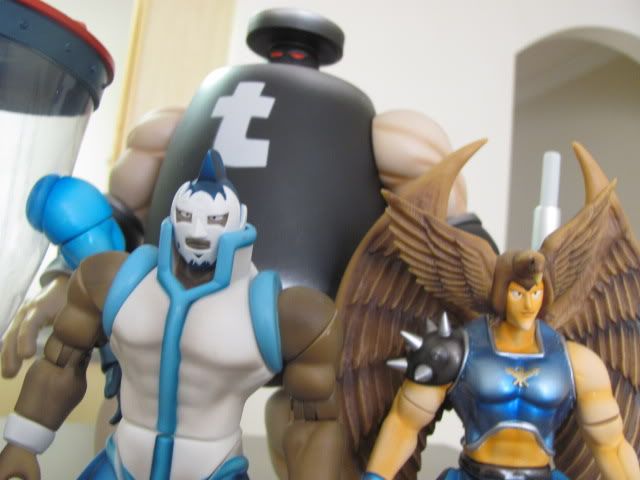 TEAM BIG BODY
OTHER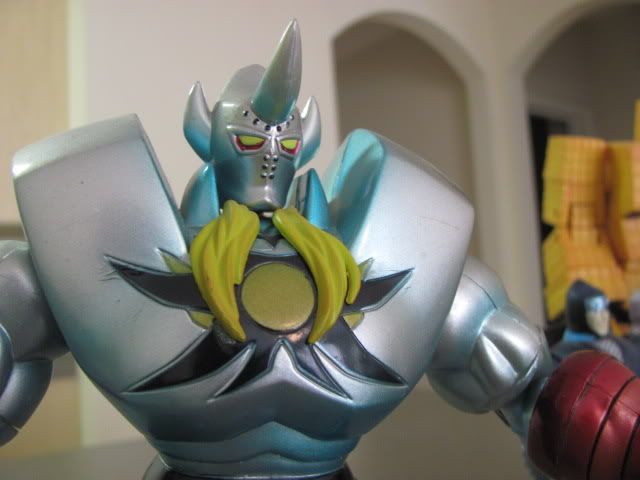 SEVEN DEVIL KNIGHTS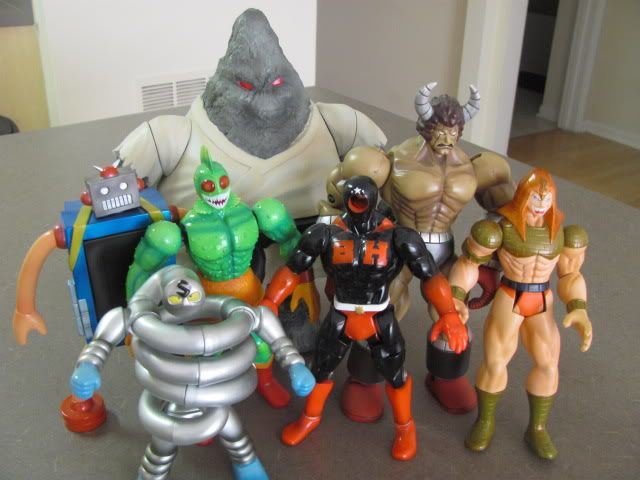 SIX DEVIL KNIGHTS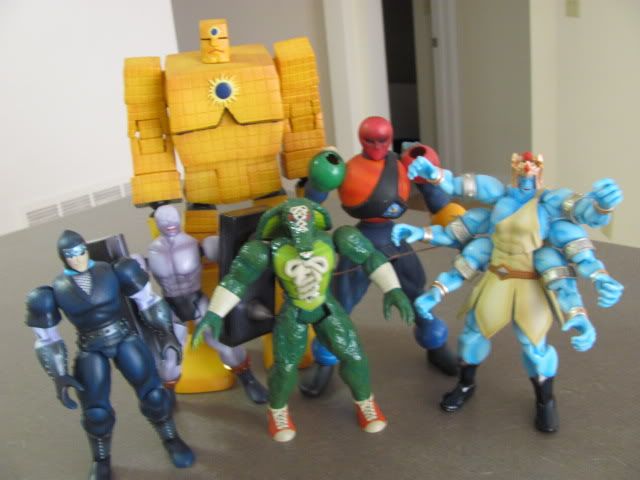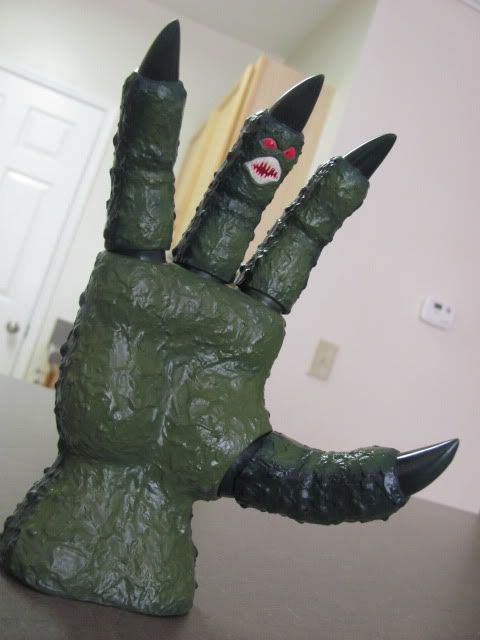 KAIKODO.NET EXCLUSIVES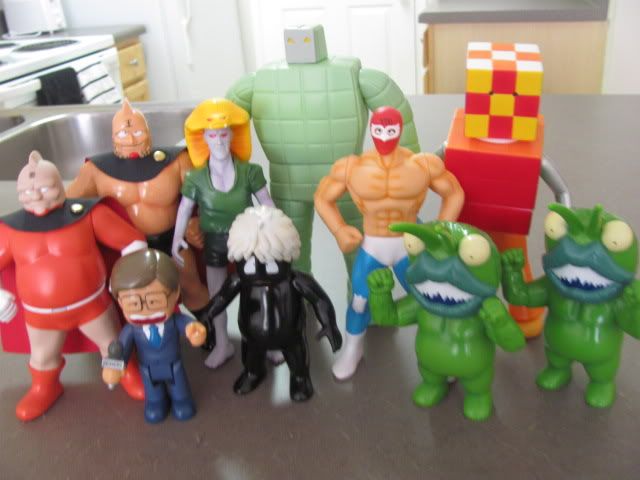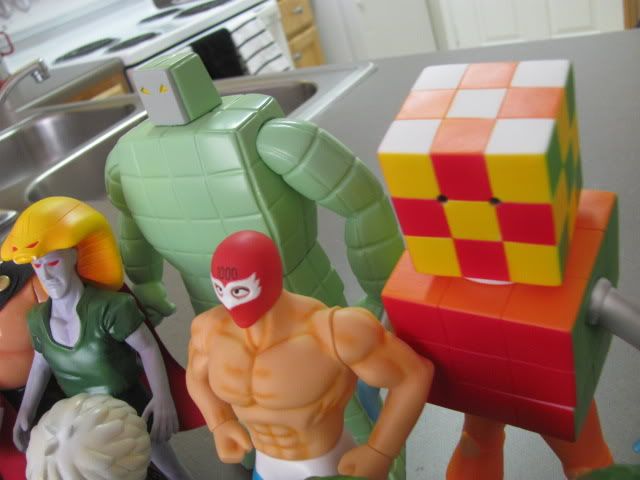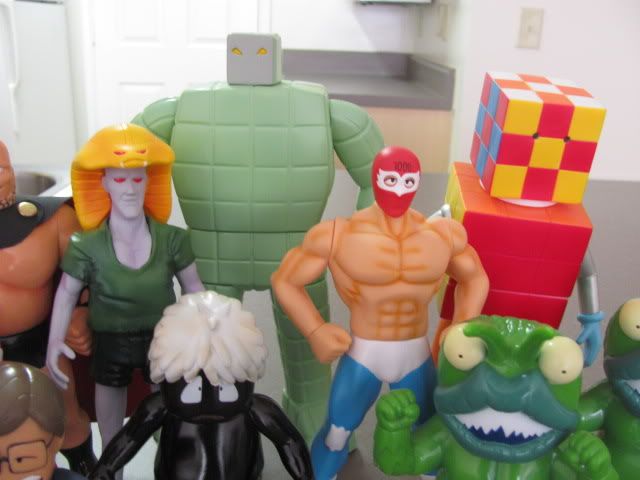 These are the Kaikodo.net exclusives, which were limited to about 100 pieces each. I'm only missing Puyo Puyo, who never shows up on Yahoo! Auctions and would be ridiculously expensive if he did.
---------------------------------
I plan on taking photos of each figure individually, but that might take a little while. I might even start reviewing these guys, as there isn't too much information on them here in the US. I plan on taking scale shots too, as you can't get a good idea of how HUGE some of the bigger figures are from pictures.
If anybody wants to see more photos of specific characters or different group shots, don't hesitate to ask.
Hope you guys enjoyed looking at my collection!