Since I've lost interest in toy collecting, I'm selling off the rest of my collection.
Free USPS First Class shipping (US only), PayPal Only.
Buy 2 get $1.50 off total, 3 or more get $3 off.
Kinnikuman
Micro Action Series - All figures are pre-owned and complete w/boxes except for one of the stands is missing most of it's pieces. You can take this incomplete stand with any of the figures for $2 off its price.
(incomplete stand shown here)
MK-01 Kinnikuman : $15
MK-02 Ramenman : $10
Right hip joint is loose.
MK-03 Warsman : $15
MK-05 Terryman : $10
Hip pieces are somewhat yellowed-looking, right thigh joint has a noticeable gap.
Been opened but was mostly kept in the packaging, plastic shell has a large crack in it.
G.I. Joe
1985 Alpine (Incomplete w/ filecard): $5
Both leg/hip joints are loose, only comes with filecard, backpack, pickaxe and grappling gun with a broken line (missing SMG and hooks).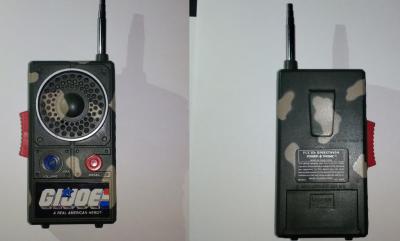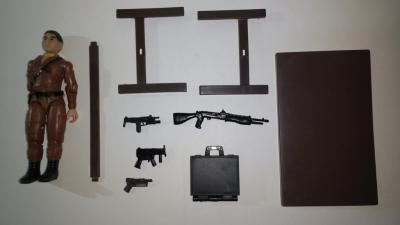 1986 Walkie Talkie, Random acessories and generic figure : $6
A roughly-working (at least on it's own) walkie talkie with missing/broken off antenna tip and volume knob. A plastic suitcase and table (shown disassembled) in 3 3/4" figure scale, various guns (mostly non GI Joe except for a 2002 Shipwreck SMG) and an unknown straight-arm style figure (presumably a re-paint, closest I can find to its' design is a Bronze Bomber figure called Sure Fire).
I'm also considering selling a custom-painted MOBAT that I got from a model show, but I don't have an adequately-sized box to put it in. It'd also have to be shipped by either FedEx or USPS Priority Mail since the tank itself's almost two pounds.
Edited by Dabeavis, 11 October 2019 - 05:13 PM.