Okay, well maybe not THE most amazing find, but definitely in the top 2-3.
As you all know, I spend a ton of time on Yahoo Japan, acquiring stuff for the store. Matter of fact, I have been on incessantly over the last 2 months restocking the store (as it had gone pretty stagnant for a while). In the course of my browsing, I came across an auction for a M.U.S.C.L.E. 28 pack: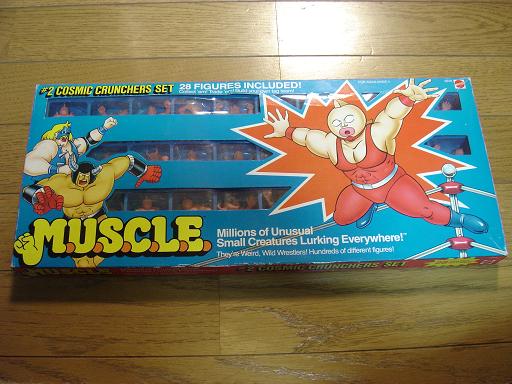 Now, I had seen this auction quite a few times before over the course of the last 3 years. I thought the guy was insane to have such a HUGE starting bid on a 28 pack of MUSCLEs. All he ever had was the above pic, and this one: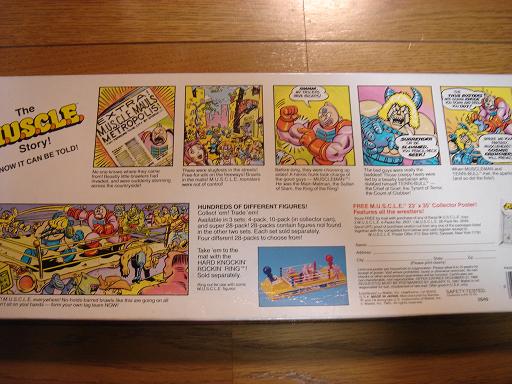 So usually, I would gloss over the auction, since I had seen it so many times before. But for some reason, I went ahead and opened the auction. What I saw made my jaw drop!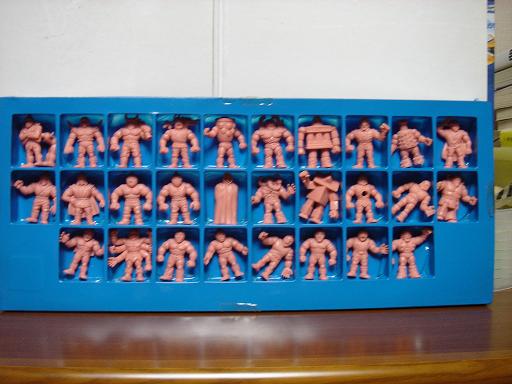 Immediately, I thought to myself, "These are Kinkeshi, they didn't make MUSCLEs up to Part 28." But the auction description said they were hard rubber. So I emailed the seller to ask specifically, were they eraser rubber or harder. He said harder. I figured he would know, since he was auctioning off a ton of kinkeshi at the time too.
So..... I asked for close up pics of the figures. And while I was waiting for them, I went ahead and opened up a mini book for Part 28 (the paper brochure that comes in the capulse with kinkeshi) and looked for the date. 1986. So next I rn to Veers site, as he had the Mattel catalogs and saw that MUSCLEs were in the 1986 and 1987 catalogs. So, I figured that if Part 28 was released in 1986, that it could be possible that a super rare could be found from that part.
At this time, I was so excited, I had to tell someone, so I emailed Jason (Doc_Moore_J) and told him. We had a lengthy conversation and I told him I would keep him in the loop.