Ok y'all, got some great news to share with ya, me and my great friend Wolf Voigt @ SolarColorDust.com have our own color way colab coming out hopefully around Nov or Dec, just depends on when they come in. They have been ordered and are now being made as we speak so it's just a waiting game now. They will all be for sale on Wolf's site as soon as we get them. We will keep everyone posted on the progress as we hear it from George and Ayleen, thank you for your support and hope you guys are as excited as we are....
We also have one of the best artists around doing up a special header card for our set, Daniel Smith aka Turbopistola!!! We are so excited to see what he does with it, big thanks to you bro and glad to have you aboard!!
Just think of the possibilities for painting, dying, and other things you can do with the clear, get ready!!!
Here is what they will look like...just like the clear Armovor and clear Pheyden in the pics!! Wahoo!!!
We shall call them "ICE"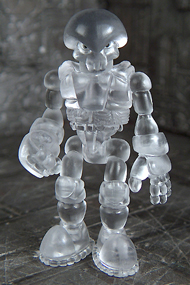 Also, check out Wolf's store now for anyone interested in the best color change, glow, and solar products on the market today. If you check his projects page you may see a familiar face on there. He is only one of the best customizers/artists in dye and paint out there!! (Ersico aka Eric Sorrells!!!)



Thanks for all your support you guys, can't wait!!!
Jay
https://www.facebook... ... 1485507858
(FB link)
http://www.solarcolo...te/Welcome.html
(Site they will be on for sale!!)
http://www.octoberto...=9375&start=465
Series 2 Production Thread on OT
Edited by Clawfreak, 27 September 2012 - 05:36 PM.