Hi all!
We have a sweet machine at the office right now, the one I've been printing the
M.U.S.C.L.E. posters
on. So, I figured I would take it for a spin today and print the 4 different LittleRubberGuys O.M.F.G. posters, full size (36" x 24")!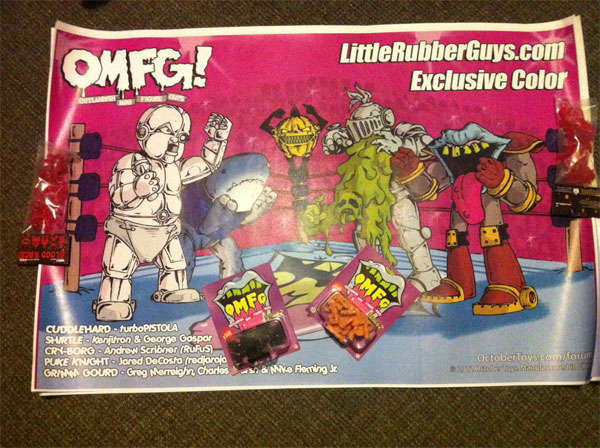 That being said, if you are interested, you can get one for $10 plus shipping. Or all 4 for $30 plus shipping.

Also
, I will be
giving away
a total of 10 posters for free. All you have to do is send me an email with the subject line:
Free OMFG Poster Please!
and I will pick 10 different winners out of the people who respond.
If you are interested in purchasing one, or if you want a chance at a free one, please email jkaris at kinnikuman . com