-BA- Beastformers Archeology Topic


Amongst most of the Battle Beasts collectors the word Transparancy is commonly known since in time a few of these have been shared, either on older topics here or out on Ebay but what are these exactly and where do they come from?
First of all I would like to thank the Beastformers Archeology Team for sharing the information below and a special thanks goes to Dabbuu and ShadowBat for the actuall files and story behind it.
When Takara and Hasbro agreed on the Battle Beasts release in the US and Europe there was one obstacle to be taken because where the Japanese Beasts originally came in single boxes the BB that were planned to be released outside Japan by Hasbro were sold by two initially. This resulted in the fact that Hasbro became responsible for its own type of packaging as well as its artwork to go with.
Hasbro contracted their own artists in order to make the designs for the cards, on which the plastic bubble holding two different BB figures (Serie 1 and Serie 2 were released this way), was attached. All the artwork was done by hand and as soon as this was done it was scanned to have it testprinted either on a Transparency or on cardboard in order to check possible problems and to see whether or not modifications might be needed. The advantage of the Transparancy obviously was the fact that these could be used as an overlay on another design resulting in the fact that the Battle Beasts logo could easily be placed upon the design that was created for the frontside creating the eventuall front of the card by adding the two different transparencies as layers on top of each other. So this was some kind of old shool photoshopping by hand

The moment these transparancies were approved and the different layers matched up a final testprint was made in order to make sure these were the correct designs and with the correct dimensions for the cards they would be printed on. This had to be perfect since these became the Quality Assurance for Hasbro on the packaging level just like they had been confronted with strict rules and regulations by Takara on the Logo, colors, etc. (more about this can be found in the LineArt topic)(HERE).
Its unclear whether or not Takara was asked for approval concerning the type of packaging and the artwork that came with it or whether this was all done completely by Hasbro but based on the strict supervision on this line by Takara back in the days it is safe to say that there was no move made without the agreement of Takara.
Especially if you know that these actuall designs also became the exact blueprints for the Battle Beasts blisters in other countries, including Europe, as well. This means that the transparencies you will see below are not only showing the artwork for the US cards but these are the exact same ones which have been used on the Canadian (Combanimeaux), French (Dragonaute), Spanish (Bestias de Combate) and Italian (Armata Bestiale) cards. The artwork was exactly the same as well as the layout of the cards only different text layers were added.
It is pretty unique in Battle Beasts history that these files have made it outside the factory walls because Takara was really on top of this kind of material and there were strict rules, at least for the Japanese side, which contained that ALL prototype, testshots or testprints or any kind of material that was not about to be released was not allowed to leave the factory and was destroyed. This is the main reason while all (as far as we know) the prototype / factory related material available today came from Hasbro and not directly from Takara. Whether Hasbro used other regulations or whether a former employee took his chance and saved some of these pieces from the shredder in conflict with the regulations is unclear but it is good to see it made it in the hands of some collectors thanks to a former Hasbro employee!
Here are all the Transparencies / Testprints which are known so far;
Battle Beasts Card Artwork (Front/Back) used for Serie 1 and 2

HASBRO Transparency BB Card Front.jpg 221.42K 86 downloads

HASBRO Transparency BB Card Back.jpg 195.09K 112 downloads
Laser Beasts Card Artwork (Front/Back) used for the Shadow Warriors

HASBRO Testprint LB Card Front.jpg 331.12K 106 downloads

HASBRO Testprint LB Card Back.jpg 484.58K 108 downloads
Battle Beasts Logo

HASBRO Transparency BB Logo.jpg 80.11K 104 downloads
Pirate Lion

HASBRO Transparency BB Pirate Lion.jpeg 119.97K 92 downloads
Laser Beasts Card Artwork (Front) UNRELEASED

HASBRO Testprint LB Card Front UNRELEASED.jpg 328.76K 115 downloads
Battle Beasts 8 Boxset Testprint used for Serie 3

HASBRO Test Print Serie 3 BB Boxset.jpg 99.83K 89 downloads
UPDATE: It seems that his particular print has not been used for the Serie 3 set of 8 but it was an idea that originated much earlier as we recently figured out that his is the box of 8 which is shown in the Hasbro 1987 catalog holding Serie 1 figures! See the reply below as we need more insight and info help here!
Together with the story above it should be clear that the Battle Beasts logo was placed on top of the design for the Front creating the actuall front of the Battle Beasts Blister as we know. The Pirate Lion Transparancy was used on the back of the card were you can find three Lions each with their own symbol Water, Fire, Wood which is the reason while the white space was left blank since by adding another transparancy page the symbol was added or changed here.
When it comes to the unreleased LB artwork we have hit sort of an open wound because this actually shows that together with the prototype LB chariots which were designed by Hasbro, and some were actually released in Japan in the boxsets (Battle Eagle, Battle Buzzsaw and Battle Savanna), the artwork was also there for a further release of also the high end LB in the US. But as we all know these never made it and they stayed on the Japanese Island...
So far the story on the Transparencies and Test prints that were designed by Hasbro for the packaging and although most of it has been shared before we think it is good to have it all combined in one topic according to the Beastformers Archeology plan. In case you might have something to add or might know more Transparencies out there please share the information below and get the discussion going because although the biggest part of this history has been clarified now there is still room to add some details here and there.
In order to keep a little bit of control about the added info below with upcomming topics in the back of our minds please share ONLY info which is specifically related to the files or story above in order to avoid an overlap with other subjects that are about to be shared later.
(For the Beast Eater and the Lunchbox files another specific topic will be added) (Lunchbox)
With this Transparency story we have succesfully revealed and preserved a pieces of Battle Beasts history again, but there is still a loooong road ahead. But step by step and Battle by Battle we will get there!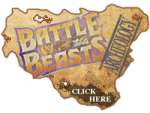 CLICK HERE
to go to the Table of Content page
Edited by Beastformers, 06 May 2014 - 03:10 PM.