-BA- Beastformers Archeology Topic
Takara originally designed and created all the actual battle beast figures. At first they created 18 battle beasts and then soon expanded their first series to 28 figures. Hasbro soon joined in battle beast production and distribution (after the first 28 battle beasts were created). Hasbro became responsible for creating the bases and the chariots and other novelty items (which they either did themselves or outsourced to other companies like Aladdin (the lunchbox, artwork, other items). This is also why the bases came out later in Japan than they did in the States.
dabbuu (3 September 2007)
In our last released topic we´ve discussed the BB Chariot Prototypes and now it is time to look into the BB Playsets; Blazing Eagle, Shocking Shark and Wood Beetle.
First of all a big thanks to Dabbuu for sharing info and pics ones these interesting prototypes!
Unlike the BB Chariots in our previous topic these Playsets seem to be in a different phase of the design because if we look at the ones shown in the HASBRO 1987 Catalog (US) that can be found in the Original Takara/Hasbro Catalogs topic it is clear that the ones shown there seem to be from another (more early) stage in the design phase. So the ones shown here are somewhere in between those of the catalog and the actually released playsets.

Hasbro Catalog 1987 -6.jpg 84.05K 51 downloads
There are a few things we know about these prototypes in general which have been clarified in time such as;
- The material these prototypes are made of is a kind of resin unlike the produced Chariots as we know them being made from Plastic.
- But unlike the proto Chariots who´re made of a clear resin and painted afterwards these are directly resin casted in the right colors.
- Some of these prototypes are slightly different than the actuall produced ones but these differences will be discussed below for each Chariot individual.
- All Stickers shown on these prototypes are handdrawn artwork and laminated.
- Unlike the 3 BB Chariots were the choices for the representative designs for water, fire and wood were questionable things seem to be worked out better for the 3 Playsets of which each is clearly representing one of the known BB symbols and a suitable Beast design is chosen as well. With the Shark representing the Base for the Water Beasts, the Beetle forms the base for the Wood Beasts and the Firebird is representing the Base for the Fire Beasts.
- From these 3 Playsets only the Shark can actually be traced amongst the actuall BB while the Bird could be an option but there´s surely no Beetle around in the designs we know so this has been another move away from the design choices they seem to have made with the Chariots of which each design was clearly traceable to one Beast.
At this point it is still unclear whether the Playsets or the Chariots were released at first, based on what we know I tend to say the Chariots were first since that would be in line with the thoughts above and the evolution of the designs as far as we´ve seen. But due to the fact that there´re probably prototypes out of different design phases this might be hard to check and verify with the info we have available.
A few unanswered questions also arose here;
- Each of the 3 Playsets prototypes seem to hold a square to fit a symbol (?), similar to the squares we´ve seen on the BB Chariots.
- Some colors and details have been changed in favor of the production of the actual released playsets.
- As mentioned in the opening of this topic the Playsets as well as the Chariots seem to have been available in the US before they were released in Japan which is a very extraordinairy move that might give away a clue of the relationship between Takara (JP) and Hasbro (US) since it would make sense all releases were fully controlled by Takara IF they´d have higher (the original) rights compared to Hasbro but this thought might´ve to be mirrored for the Chariots and Bases designed by Hasbro.
Now let´s take a look into the 3 Battle Beasts Playsets one by one;
Wood Beetle

Beetle2.jpg 54.19K 39 downloads

Beetle.jpg 54.42K 1 downloads

Beetle1.jpg 67.27K 1 downloads

Beetle3.jpg 52.92K 2 downloads

Beetle4.jpg 63.81K 2 downloads

Beetle5.jpg 76.69K 2 downloads

Beetle6.jpg 61.61K 1 downloads

Beetle7.jpg 58.36K 2 downloads

Beetle8.jpg 64.01K 2 downloads

Beetle9.jpg 64.14K 2 downloads

Beetle10.jpg 95.39K 1 downloads

Beetle11.jpg 113.88K 4 downloads

Beetle12.jpg 76.75K 3 downloads
Blazing Eagle

Eagle.jpg 87.38K 3 downloads

Eagle1.jpg 117.78K 3 downloads

Eagle2.jpg 85.58K 1 downloads

Eagle3.jpg 121.93K 0 downloads

Eagle4.jpg 89.46K 2 downloads

Eagle5.jpg 86.17K 4 downloads

Eagle6.jpg 124.36K 2 downloads

Eagle7.jpg 102.76K 2 downloads

Eagle8.jpg 113.27K 3 downloads

Eagle9.jpg 96.53K 2 downloads

Eagle10.jpg 66.96K 2 downloads

Eagle11.jpg 104.2K 1 downloads

Eagle12.jpg 102.44K 1 downloads

Eagle13.jpg 88.38K 1 downloads
Shocking Shark

Shark6.jpg 85.79K 1 downloads

Shark1.jpg 61.87K 1 downloads

Shark2.jpg 69.78K 2 downloads

Shark3.jpg 69.88K 3 downloads

Shark4.jpg 53.42K 3 downloads

Shark5.jpg 83.89K 2 downloads

Shark7.jpg 79.25K 2 downloads

Shark8.jpg 68.77K 1 downloads

Shark9.jpg 76.66K 1 downloads

Shark10.jpg 62.76K 1 downloads

Shark11.jpg 63.29K 1 downloads

Shark12.jpg 76.22K 1 downloads

Shark13.jpg 47.49K 1 downloads

Shark14.jpg 53.49K 1 downloads

Shark15.jpg 56.63K 1 downloads

Shark16.jpg 55.36K 1 downloads

Shark17.jpg 69.73K 2 downloads

Shark18.jpg 43.3K 2 downloads
UNDER CONSTRUCTION, this topic is still in progress and will be updated/expanded with the missing info and pics as soon as possible!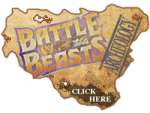 CLICK HERE
to go to the Table of Content page
Edited by Beastformers, 02 October 2014 - 02:49 PM.