Hi!
I've managed to get hold of a camera for a little bit, so thought I'd use the opportunity to snap away at some pictures of various little people I haven't been able to identify. As is the norm around here. Here we go then:
This one looks a bit like Slythe, he's about two MUSCLEs tall.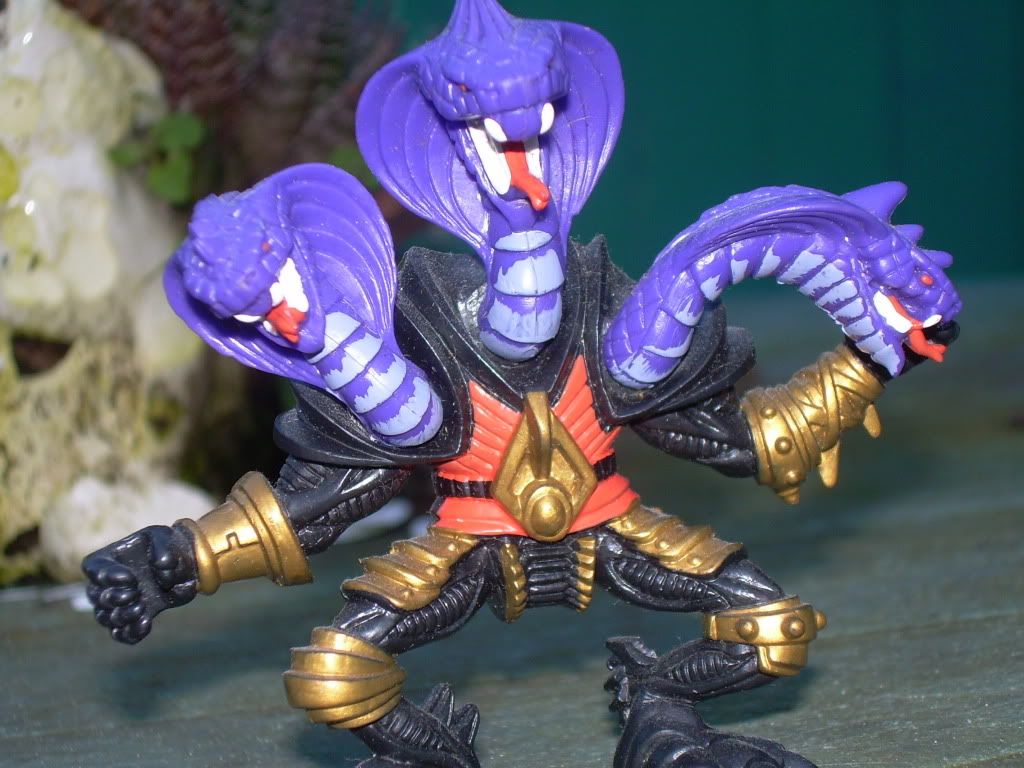 A three-headed cobra thingy. One and a half MUSCLEs tall, maybe?
A cyborg skeleton thingy, with his brain all exposed. GI Joe-sized!
A shy little alien, slightly taller than a Ghostbusters companion thingy.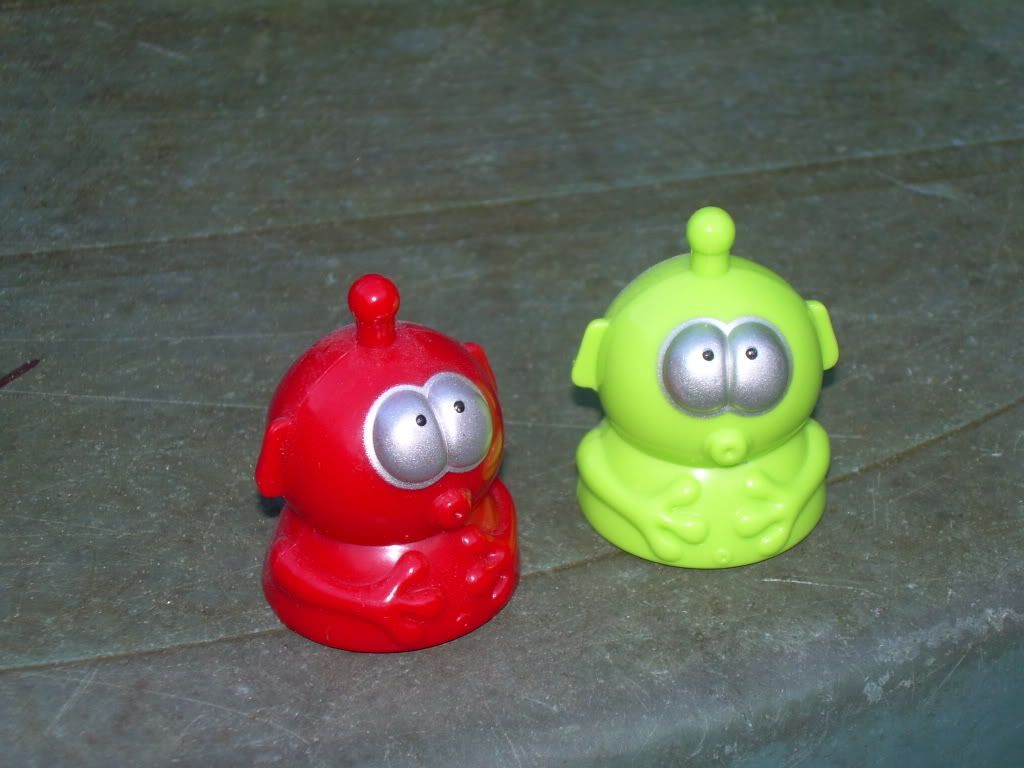 Found these two sitting on a wall down my road, so I took them in out of the cold. Didn't catch their names though. They're hollow!
Had these three for years and years, and I've come to refer to them as the Leper Pirates over time. Be good to know their real names though.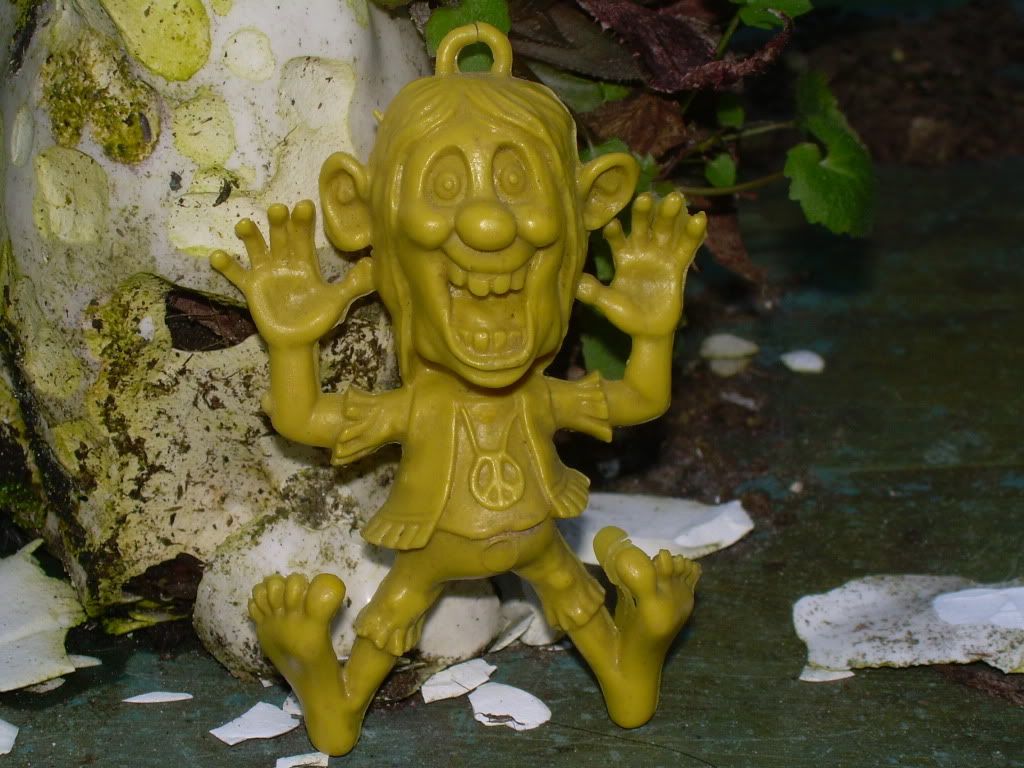 Ho ho, this hippy's been at the waccy-baccy too much, he can't stand up on his own! Any ideas?
Lastly, a fat little cyclopean guy with a sad face and a little gun. He's numbered, and judging by his markings, is from 2000 and it also says "Just/MYP" on there too.
So, any ideas? Anybody?
Edited by Soupie, 28 March 2009 - 05:11 AM.