Alright, here's what's currently in my room. The rest of my stuff is boxed up or bagged up in my cupboards, under the bed, under my brother's bed, in the shed, and in my dad's attic. I'm moving out in a month or so, so thought I'd document my living space as it is. Enjoy!
Pogman and friends on top of some DVDs.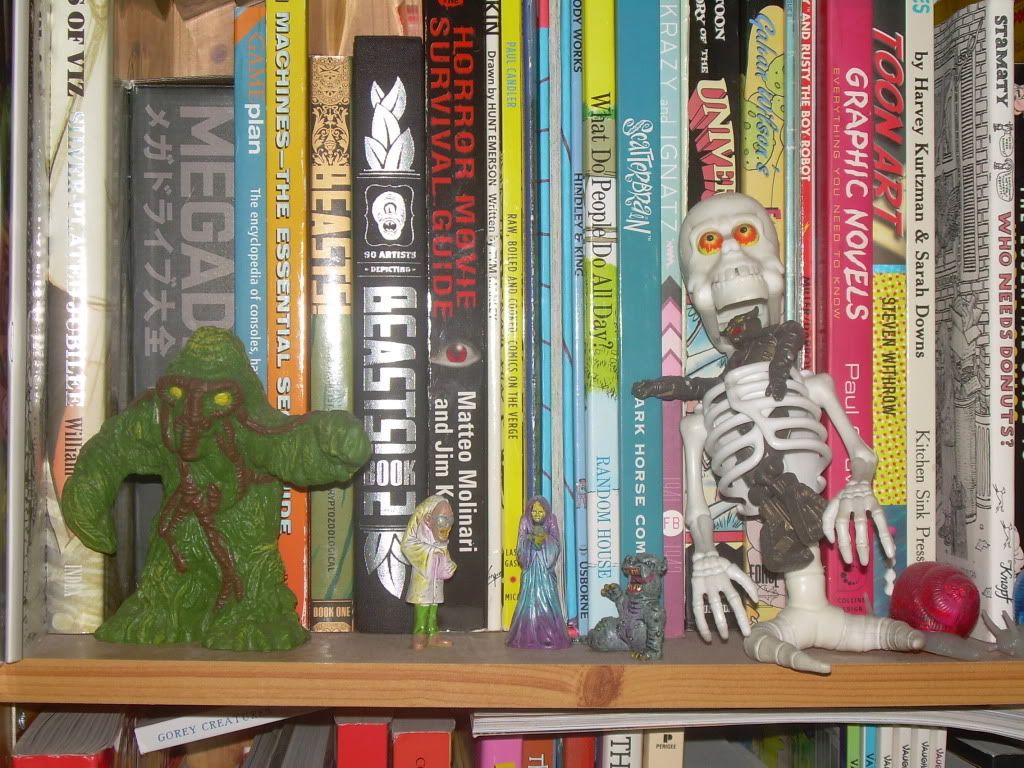 The Shambling Mound and his skeleton friend guarding the books.
Prisoner! With rat guardian.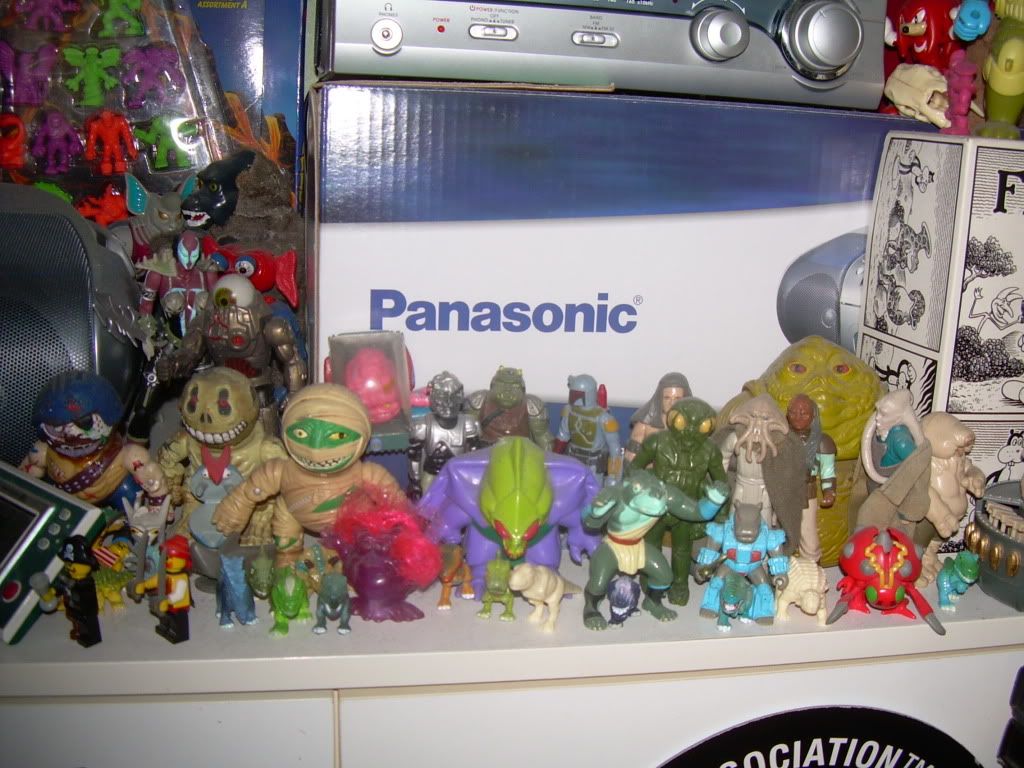 My ENORMOUS Star Wars collection.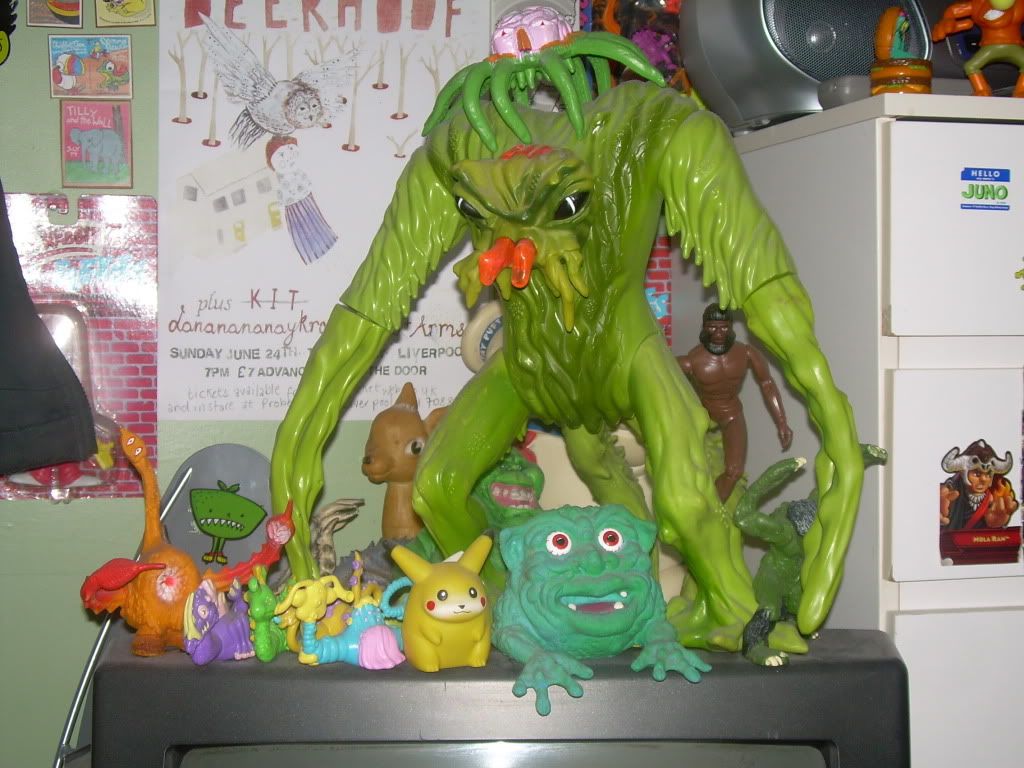 Tendril & Co. on top of the telly.
Half of one of the shelves above my bed.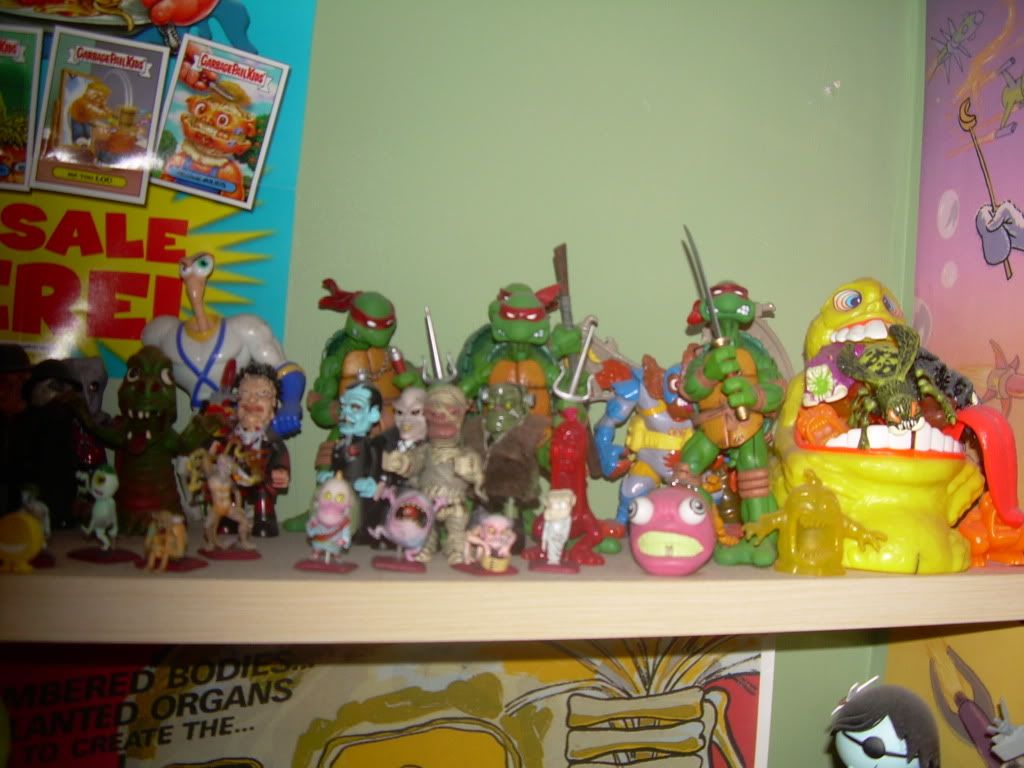 The other half of the shelf.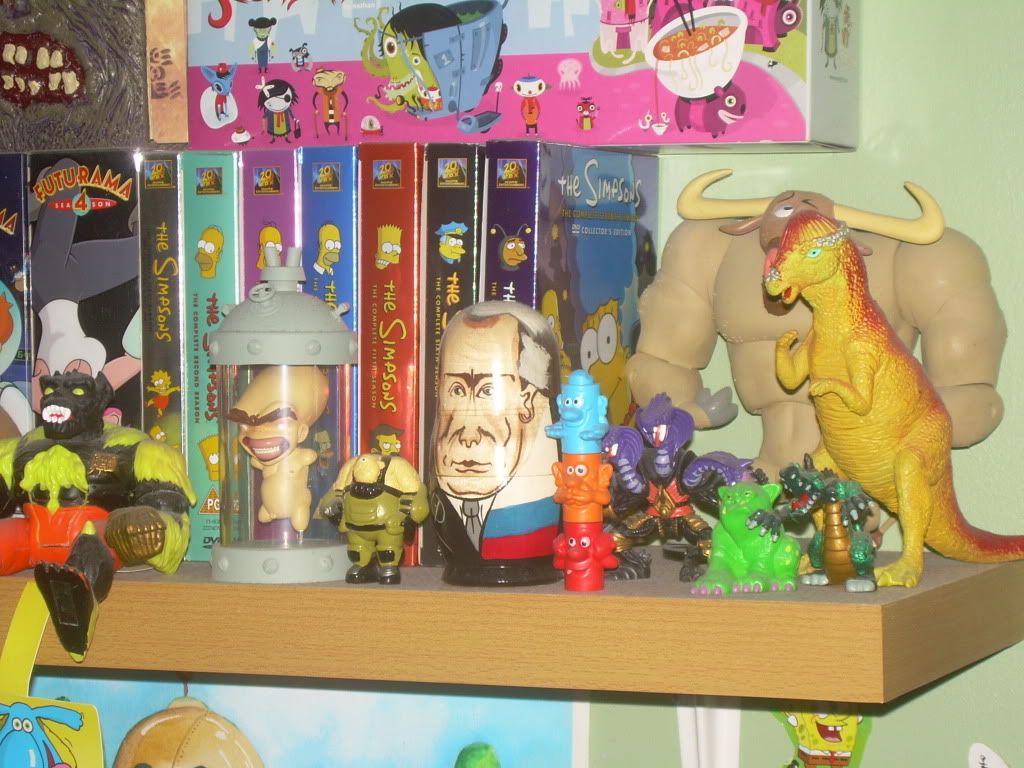 Some large heads above my desk.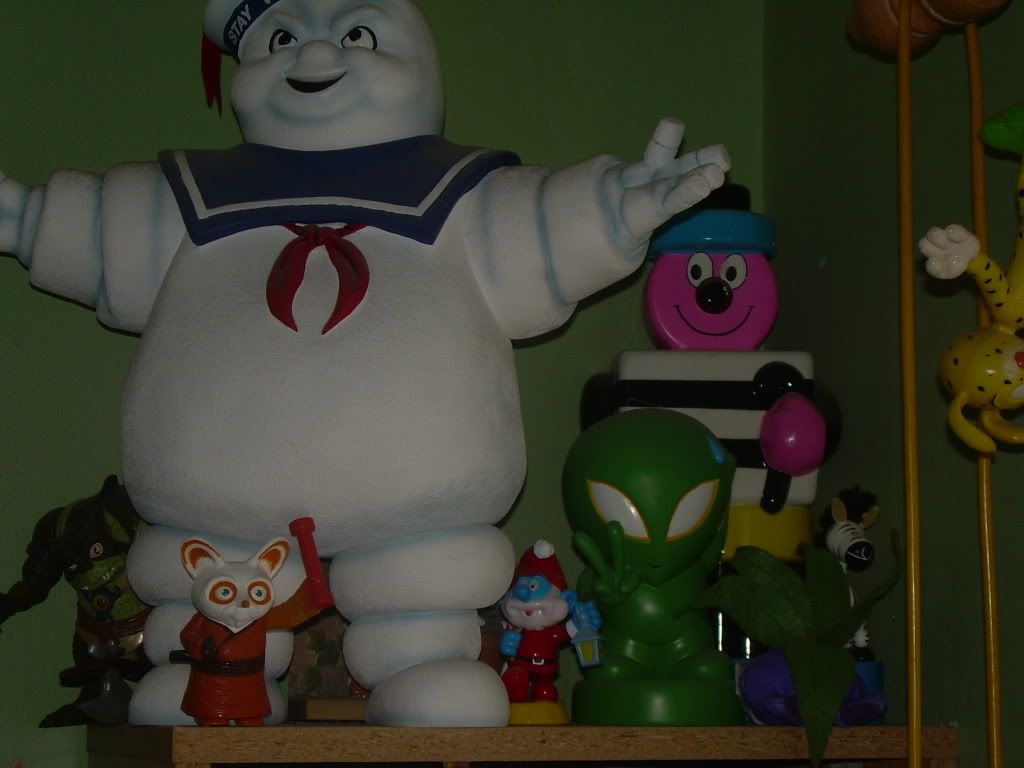 Massive Stay Puft man!
Stay Puft Trio on top of the book case.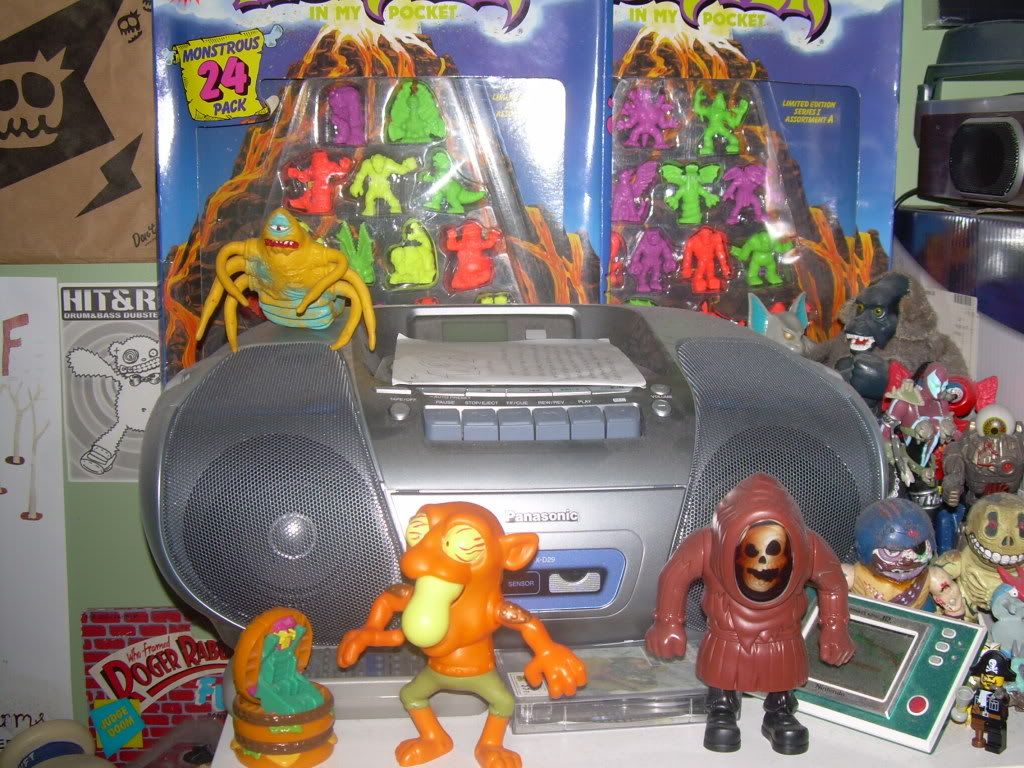 Those two Stretch Screamers that got recalled, hanging out in front of the CD player.
The Mighty Cthulhu having a scrap with those unidentified Leprosy Pirates.
Chillin' on top of the curtain rail.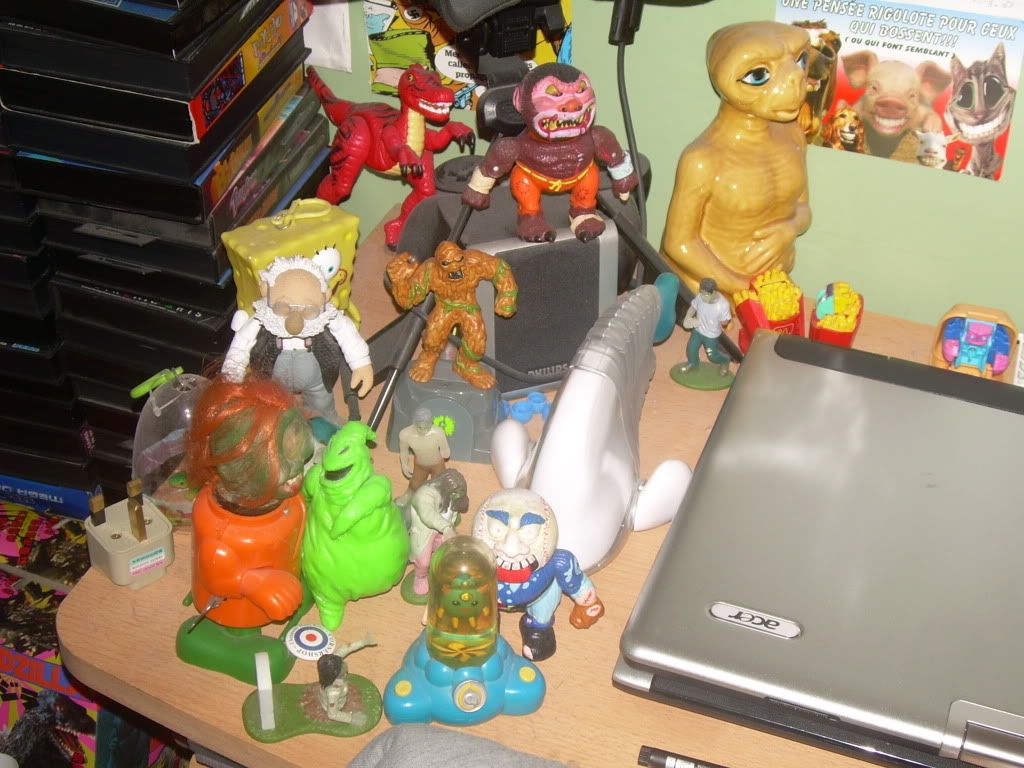 The left side of my desk.
And the right side of my desk!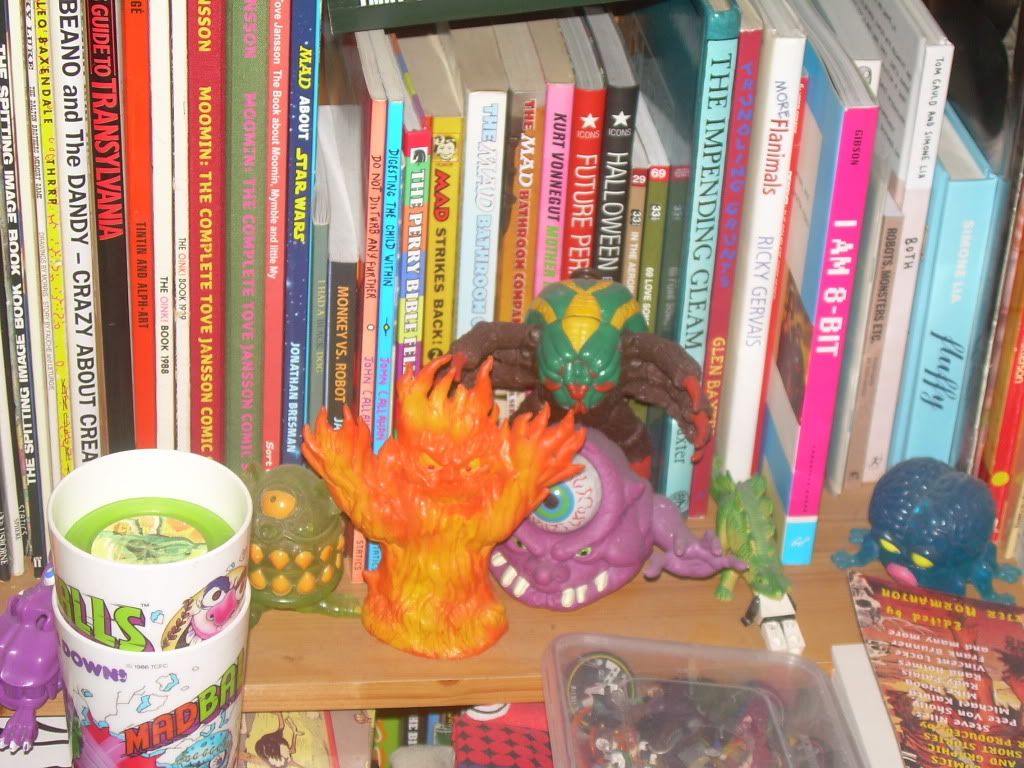 More book guardians.
Some Ro-Bots next to my bed.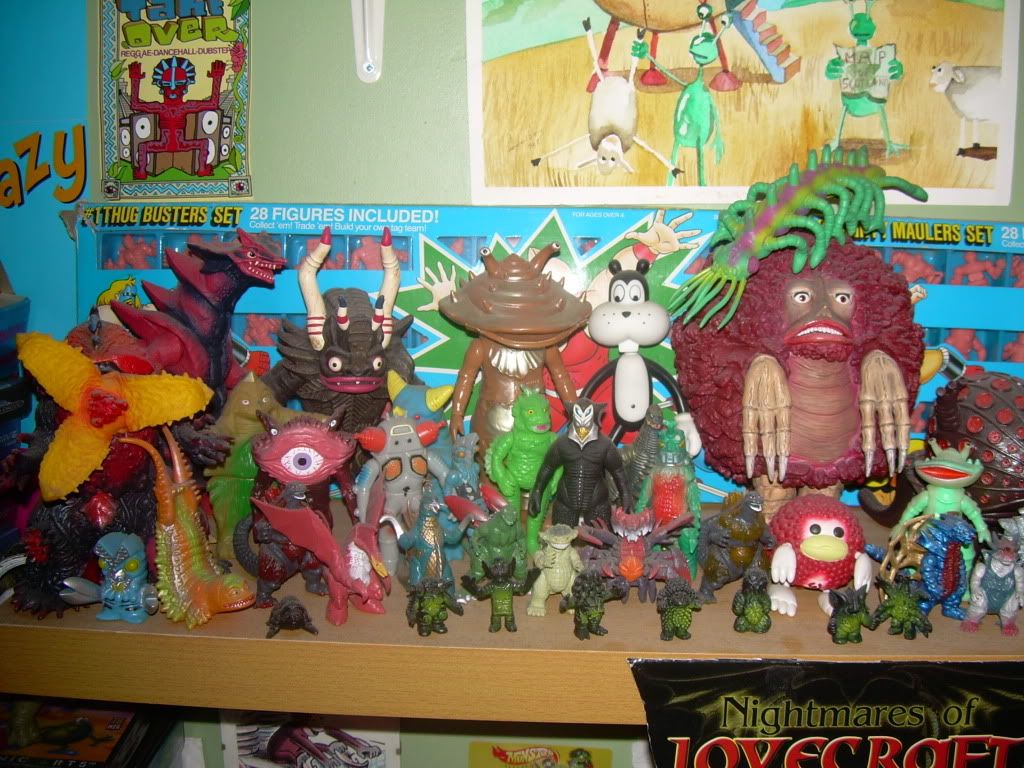 Left side of the Kaiju Shelf.
Right side of the Kaiju Shelf!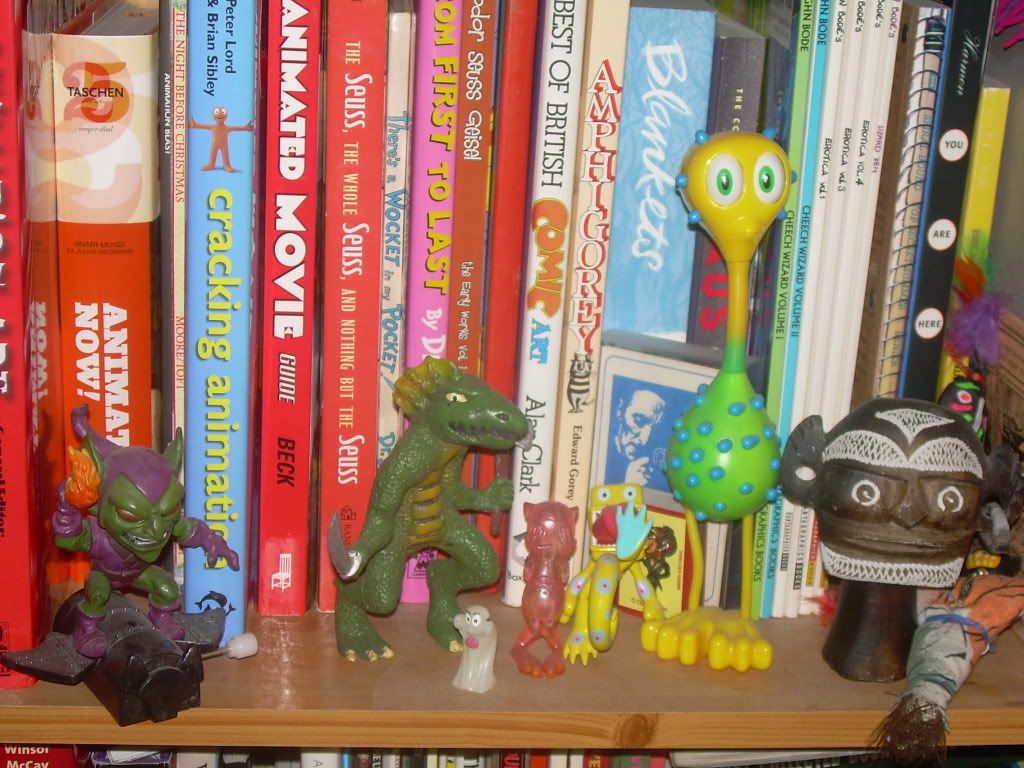 Yet MORE book guardians.
Some things which make sure I can never play any Lynx games.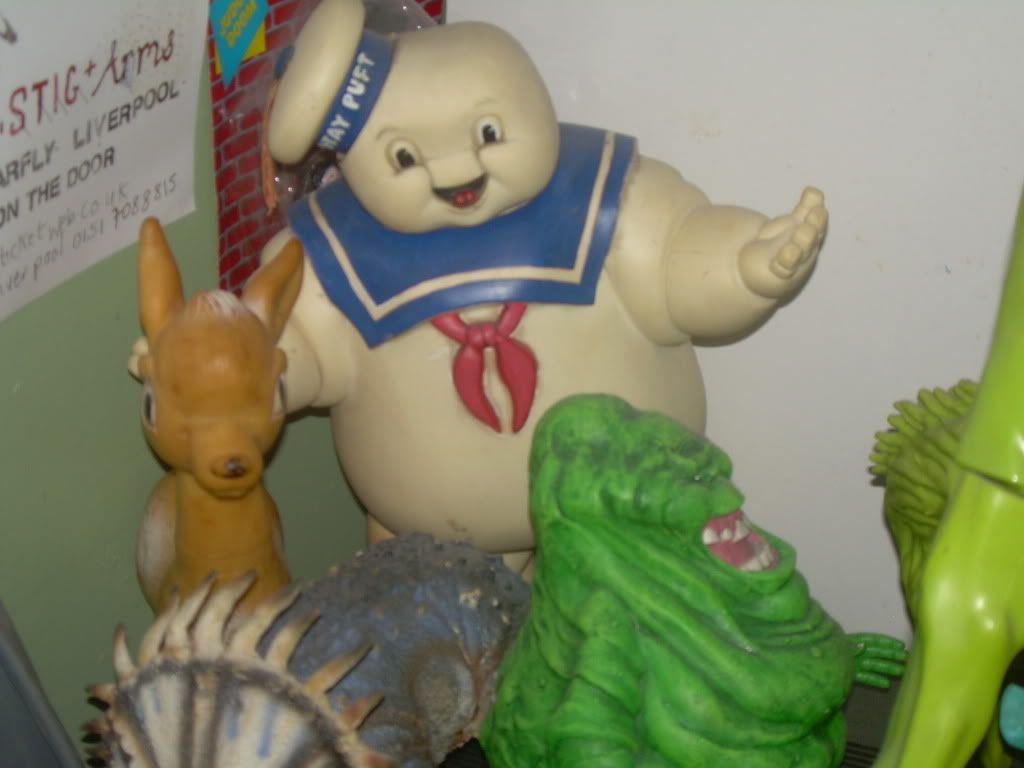 Promotional Stay Puft Marshmallow Man from 1984.
Not the best place to display csmhoff's Bad Eggz Bunch mouldings, but at least they're there.
And that's about it - cramped!