-BA- Beastformers Archeology Topic
In order to get the ball rolling and convince Hasbro to join Takara in their Battle Beasts release these photographs of the original sculpts played an important roll.
Although our research within the Prototypes & Blueprints topic is far from done we´re slowly approaching the final topics within this subject but this also means there´s still some good stuff to share.
First of all I´d like to thank Dabbuu (quoted text below is his) for sharing and saving the following awesome pictures for the sake of history since he managed to purchase those years ago. They´ve been shared in older topics before but they´re spread out and thanks to ShadowBat we´re even able to ad one more Beast to this set of photo´s as he provided the pictures for the Bat.
As always a design start of with a sketch but soon after that its important for 3D figures to become reality that there are physical models produced to translate the 2D ideas into a real toy figure. These days those procedures are a little bit more easy thanks to the computer and 3D programs and printing techniques but back in the days the designers from Takara had to do it all by hand. This real craftsmanship resulted in the first real physical figures sculpts made out of wax. Not only were these kind of sculpts necessary for the production process (in order to make molds) but at that time these were also used by Takara to convince Hasbro to join in on the Battle Beasts line. Most of us know by now that Takara was not very flexible with original prototype items to leave the factory or design table and the same goes for these original wax sculpt figures so instead of sending the actual figures over to Hasbro pictures were taken and send out to the US. So there´s a big chance these pictures have been the reason why the Battle Beasts have spread out outside Japan as well. The pictures of these wax sculpts ended up in the hands of a Hasbro employee who decided to part with them and that´s where Dabbuu jumped in.
This is a photo sent from Takara to Hasbro in order to try to get Hasbro to agree to pick up the line. It was also used to help aid them with their design work so they could start making battle beasts items themselves. It isn't a "test shot" photo though, as wax figures are almost always carved out by hand during the design faze. As for the actual figure, Takara was much stricter in allowing their prototype items out of the factory and it is very doubtful that this figure still exists, but at least we can see what they intended the toy to originally look like.
There are a few interesting things to mention about these pictures because its important to know that Takara originally intended to start of with 18 figures at first but they soon expanded these towards the 28 Serie 1 figures we know. So even though we only have 10 of the original figure wax sculpture pics in hand its plausible that there should have been 18 in total, and this idea is strengthened by the fact there are some pictures of figures missing in this follow up (Carp/Buffalo). The number of 18 is also in line with the Line Art file which was shared in another BA topic before. (-BA- Line Art Kit)
There´s also a possibility that the missing figures went through a serious redesign resulting in the fact those pictures have not been shared before. Looking at the pictures below you can clearly notice some major and minor redesigning on almost all of these original sculpts in relation to the actual produced and distributed figures as we know them. One of the major adaptations is the fact that all the sharp edges on spines and horns have been redesigned into less sharp feeling/looking elements. This might´ve been caused by regulations related to child safety reasons for toys back in the days but its generally assumed to be more child friendly with the more softening points and it also might´ve had its advantages during the molding/casting process since tiny sharp edges might not always come out as smooth as requested so it could´ve been a quality issue as well. On the other hand the bigger wings might´ve been reduced in order to match packaging options. Looking at some of the weapons its clear these were still in the concept phase and not as far in their design as the figures were at that moment. Another thing to notice is that on most of the sculpts the square for the rub has been present more explicitly.
Beside these details which jump into the eye on those wax sculpt pictures there are 3 (Lion, Deer, Snake) of them which are shown with a paint job and these give us a good insight into the intended design and looks the original designers had with them. Its not clear why only these three were ´test´ painted.
When Takara started creating the initial battle beast line they created the actual wax sculpts as a proof of concept/design test. Then when Takara wanted to convince Hasbro to pick up the Battle Beast line for US distribution (production had yet to begin) they sent these wax sculpt photos to Hasbro to show them what they were creating and what the figures would look like. Takara was notorious for not allowing anything prototype or prototype related to leave their factory so the actual wax sculpts were 99.99% likely destroyed. These photos are also the only prototype items that can be traced back to Takara and only exist because Hasbro didn't destroy them like they were supposed to. They are also the only thing showing what the original Battle Beast designs look like. If you compare the photos to the end product you can see different paint jobs, different details and so on and so forth between the sculpts and the final result.
It is plausible that the moment Takara provided Hasbro with these pictures they´re in different stages of production in the design phase resulting in the fact that at the moment the pics were taken in order to provide Hasbro with a quick pitch in the hope for a future collaboration only those 2 were painted.
When it comes to the actual Wax used there´s no more info we have so we don´t know what type of wax they used for these sculpts. There´ve been some previous discussions about whether or not the paint seems to have been applied onto the wax sculpts or whether those are other figures but we´re pretty sure the paint is applied to the original wax sculpts. If you look at some of the unpainted details on those 3 specific figures you can clearly see the original wax color there and there also are no other (unpainted) pictures of these 3 known to exist.
Enough said and despite that there´s no more info we can share about these so let´s look into the pictures.
But as always we are interesting to hear your thoughts and info if you´ve anything to ad related to these Original Sculpt photo´s.
With each photo I´ll try to summarize some of the details and other facts that´re important to mention.
1. Pirate Lion

1-1.jpg 97.5K 141 downloads

1-2.jpg 92.21K 139 downloads

1-3.jpg 79.39K 77 downloads


1-4.jpg 94.21K 68 downloads

1-5.jpg 81.49K 76 downloads

1-6.jpg 101.07K 105 downloads
The first thing that can be noticed is obviously the paint scheme of Pirate Lion which seems to have been the original idea for him. And this might have been the case for a longer period because this paint scheme of the Lion can also be found on the original Pre-Production Transparency made for him as shown in our other topic. (-BA- The Pre-Production Transparencies) Due to this that paint scheme of the Pirate Lion made it not only onto the Lunchbox (-BA- The Battle Beasts Lunchbox & Thermos) but also on the back of the original packaging (carded 2 packs) showing the three different symbols.
Apart from the paint scheme there are not a lot of major adjustments done apart from some small details like the two spikes on the armor over its hand which is reduced into one. It´s not sure why he´s holding the weapon of the Colonel Bird but at that moment it was probably not clear yet which weapon was supposed to belong to which beasts. Think we can all be glad Pirate Lion was assigned with the Sword in the end

2. Deer Stalker

2-1.jpg 117.13K 133 downloads

2-2.jpg 119.71K 104 downloads


2-3.jpg 96.32K 58 downloads

2-4.jpg 111.32K 74 downloads
Unlike the Lion of which we probably unconscious already had seen the paint scheme before the one of the Deer is one we´re not to familiar with but although the colors are a little different than the figure we have its not to far of. Only interesting detail to mention here is that the paint on his hoofs make it look as if he´s wearing sandals. No big differences in actual sculpt detail here. It looks as if the weapon from the Deer as become evolved out of a broken Killer Carp weapon.
3.Ferocious Tiger

3-1.jpg 92.62K 90 downloads

3-2.jpg 96.94K 60 downloads

3-3.jpg 23.33K 27 downloads

3-4.jpg 97.03K 24 downloads

3-5.jpg 23.11K 30 downloads

3-6.jpg 26.41K 45 downloads

3-7.jpg 97.67K 69 downloads
The Killer spikes on the weapon of this Ferocious Tiger are the biggest loss when it comes to the redesign of this figure but its probably been done due to child safety reasons as mentioned above.
4. Colonel Bird

4-1.jpg 109.78K 74 downloads

4-2.jpg 27.39K 54 downloads

4-3.jpg 23.67K 29 downloads

4-4.jpg 118.82K 25 downloads

4-5.jpg 128.22K 29 downloads

4-6.jpg 112.25K 36 downloads

4-7.jpg 114.87K 71 downloads
Not a lot of changes in sculpt here either although the extended armor on the side of its head has be redesigned. The beak seems to have been redesigned a little as well though and its clear the initial idea for the Snake weapon looked much more elegant.
6. Triple Threat Snake

6-1.jpg 96.88K 140 downloads

6-2.jpg 82.38K 77 downloads

6-3.jpg 82.95K 37 downloads

6-4.jpg 89.01K 44 downloads
For the paint scheme of the Snake its a bit of the same story as for the Deer since this looks a little odd to most of us as this is a way we´ve never seen the snake before. Another odd thing here is the sculpt of the barrels which seem to be a little over excited

7. Horny Toad

7-1.jpg 108.97K 50 downloads

7-2.jpg 107.2K 32 downloads

7-3.jpg 93.92K 16 downloads

7-4.jpg 98.3K 28 downloads

7-5.jpg 100.22K 52 downloads
The Toad is a nice example that shows the softening of the spines as its clear they´ve been reshaped a little bit for the final figure also notice the more explicit way the square on the chest is shown here. Looks like this figure had a good match with its weapon directly.
8. Sledgehammer Elephant

8-1.jpg 104.57K 62 downloads

8-2.jpg 24.3K 43 downloads

8-3.jpg 100.58K 25 downloads

8-4.jpg 25.99K 32 downloads

8-5.jpg 142.72K 49 downloads
This original sculpt of the Elephant is showing some interesting ideas which sadly enough have been modified for the actual released figure. One of the most odd changes is the rotation of the hammer on its left hand because it makes more sense in use the way it was initially intended. No idea why they decided to rotate it at a 90 degree angle later on but it might´ve been a mistake. Another interesting thing is its trunk which seemed to have been redesigned in the end as well.
9. Rocky Rhino

9-1.jpg 93.81K 54 downloads

9-2.jpg 89.92K 37 downloads

9-3.jpg 24.15K 19 downloads

9-4.jpg 97.34K 19 downloads

9-5.jpg 126.61K 22 downloads

9-6.jpg 27.7K 34 downloads

9-7.jpg 138.92K 38 downloads

9-8.jpg 145.12K 42 downloads
Rocky Rhino is the only figure of which some detailed pictures have been provided by Takara. Although the Rhino is a mean looking beast on its own already this sculpt looked even more impressive with a huge horn which has been modified towards one that´s a little less impressive but its interesting to see that somehow that fin on its ball arm seemed to have made it passed this design phase into the actual produced figure.
11. Grizzly Bear

11-1.jpg 90.89K 40 downloads

11-2.jpg 122.76K 31 downloads

11-3.jpg 24.13K 36 downloads
Only 3 pictures here of the Bear but its not the most impressive beast out there and it looks like not a lot of modifications have been made after this sculpt.
12. Blitzkrieg Bat

12-1.jpg 209.34K 45 downloads

12-2.jpg 208.47K 42 downloads

12-3.jpg 199.94K 24 downloads

12-4.jpg 206.39K 22 downloads

12-5.jpg 191.81K 23 downloads

12-6.jpg 205.66K 28 downloads

12-7.jpg 212.68K 28 downloads
Just like the Rhino its sad to see the modifications made for this Bat sculpt as he looked much better with those big wings but it was probably redesigned out of size regulations of the figure to fit into packaging. Knowing this sculpt it feels a little as if a big part of the wings are amputated looking at the original figure now..... Not sure where the idea of this spine club came from and where it went but considering its a flying beasts its not that strange to see its been provided with a less heavy looking weapon in the end.
That´s it, if anyone somehow might have the pictures for the Carp and or Buffalo and the other figs missing up to #18 please share them in order to complete and confirm our thoughts.
We´ll be back with more interesting facts and stuff about the History of the Beasts soon, until then please visit the Beastformers Archeology Index to visit the subjects we´ve already posted.
UPDATE:
Thanks to our fellow board members who´ve more knowledge about the production of figures it turns out that the figures pictured can´t be hand sculpts but they´re wax castings from those originals. There are some small air bubbles shown on some of the figures which is something that can only be the result of a casting process (locked up air in the mold). As mentioned before the info we got on the material and state of the figures come directly from the former Hasbro employee so it might have been a story that got mixed up somewhere over time or the employee himself was not able to tell this difference from the beginning. Glad its clarified now, thanks for the input!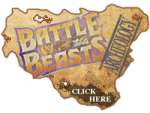 CLICK HERE
to go to the Table of Content page
Edited by Beastformers, 07 July 2014 - 03:57 AM.