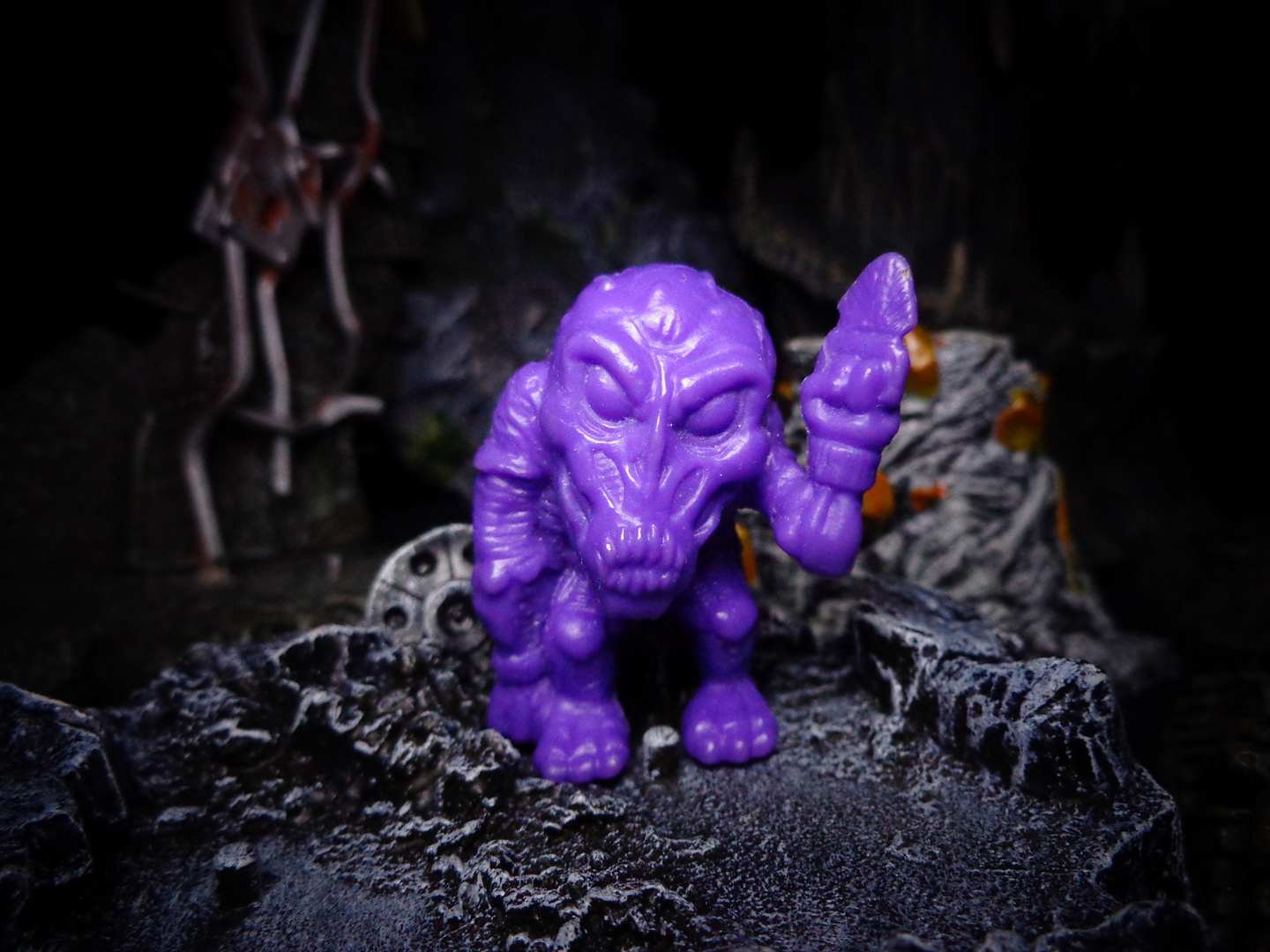 I did it. I ruined Bad Eggz Bunch.
As Veers has pointed out many times, all it takes are one or two people to totally skew a market if it's small enough. So...
Let us return to 2004. It was a bright and sunny time - the economy was great, Alex was everybody's friends, MUSCLEs weren't in Class A, B, or C, and Rid was still in college. In the early '90s, Monster In My Pocket had a "Star Monster" promo going on, in which there was a one in a million chance for a special prize-winning star-branded monster. nobody has ever seen one. If it was made, it was probably only one, which got lost or thrown out or never purchased or something... but anyway, there were hints that it was a unique sculpt, not just a normal monster with the brand on it. Possibly shaped like a hunchback-thing. And I saw on eBay a mixed MIMP lot with a few other random figures, and this... hunched thing. So what if that thing was the elusive star monster? I bid on the lot and won!
But what I got was so strange... you know, I had to ask what it was! Here's the thread, including a photo of the creature taken with A SCANNER, as I had no camera experience back then:
http://www.littlerub...?showtopic=6310
And so, Bad Eggz Bunch were DISCOVERED by the LRG crowd. And interest sparked... prices rose... inflated... and before we knew it, bam. $100 a figure.
I did it. I started the ball rolling. Forgive me, oh collectors, for my part in this insane price inflation!