These are all toys I've had for MANY years, mostly from before I even got into the double digits. They were found again recently in the same box where I found the booklet for those Greek mythical monster toys. Anyway, anyone have any idea what this lot actually ARE?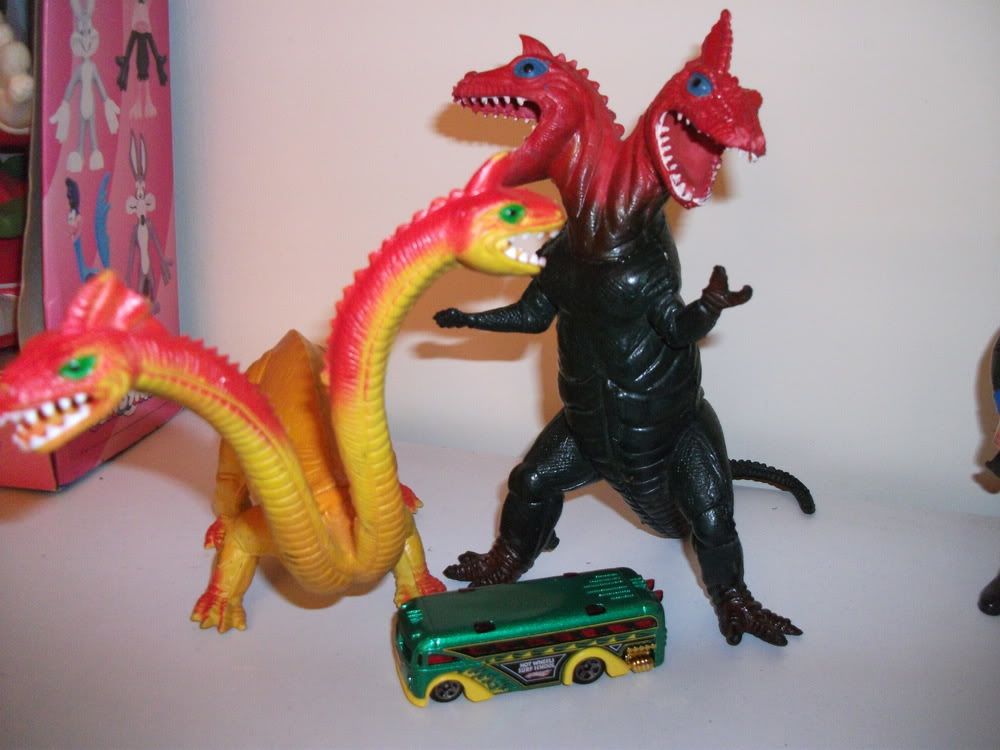 Two big vinyl two-headed dinosaur things, shown with a Hotwheels bus for size comparision. That Virtual Toy Chest website says that they're Imperial Monsters, but on researching those, these two aren't mentioned (or even similar looking).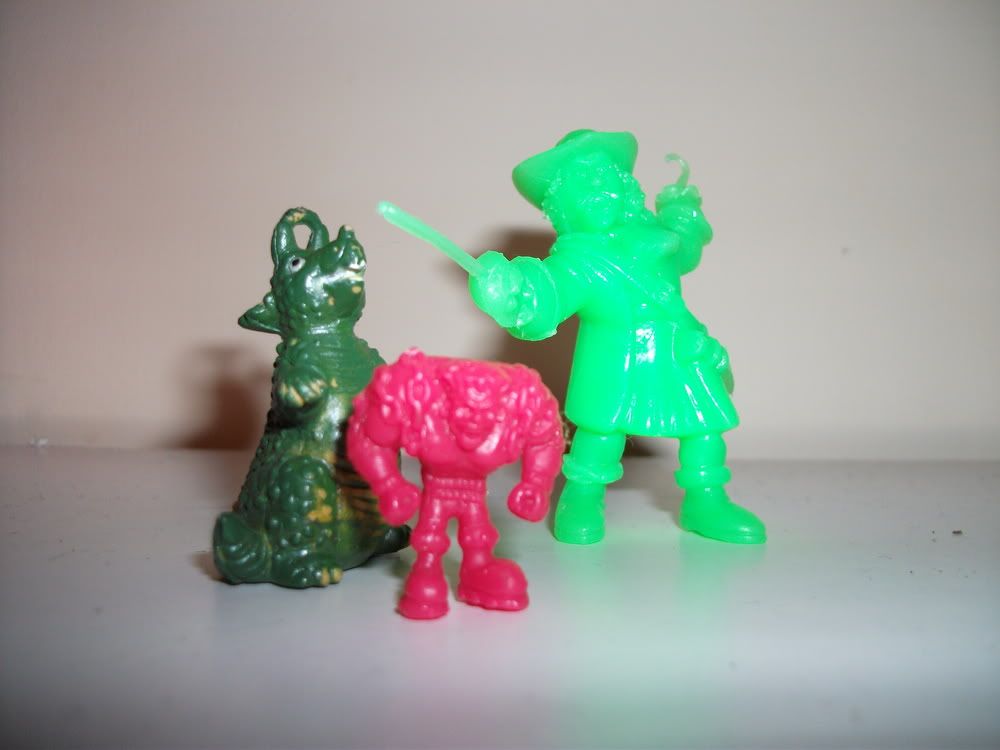 A small dinosaur, a Captain Hook-like being, and an absolutely TINY Frankenstein monster thing. He's maybe 1.25cm tall.
A tall, mad-looking pirate, shown with a Savage Mondo Blitzer for a sense of scale.
A squeezy, glow in the dark dinosaur, with a Hotwheels car for comparision.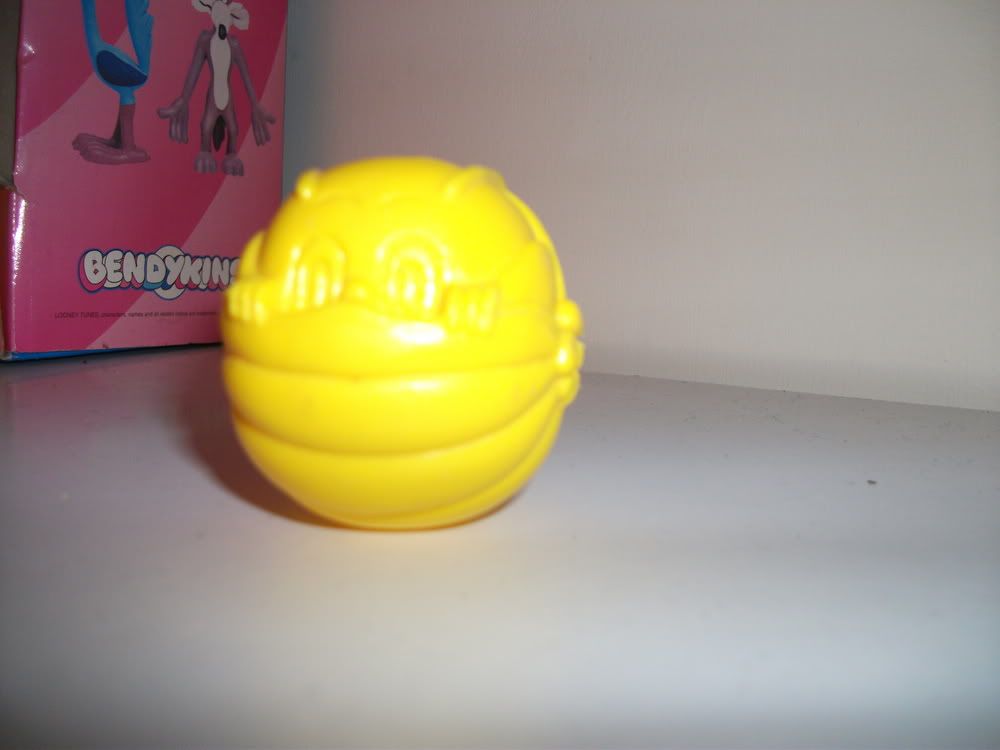 A hard plastic (yet hollow) ball depicting some sort of cute bumblebee. I remember these came in a big cardboard box, and I used to have loads of them. There was even a "baddy" in the form of a black beetle. Can't remember what they are though.
A robot elephant machine and a rubbery pull-back-and-go bat.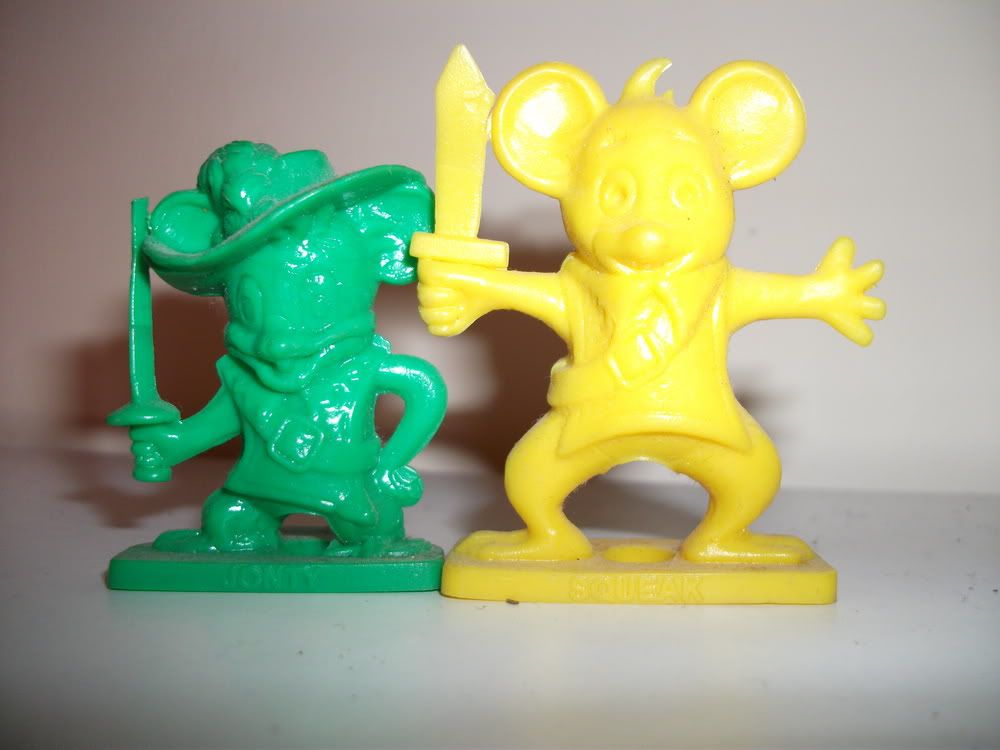 Mousketeers?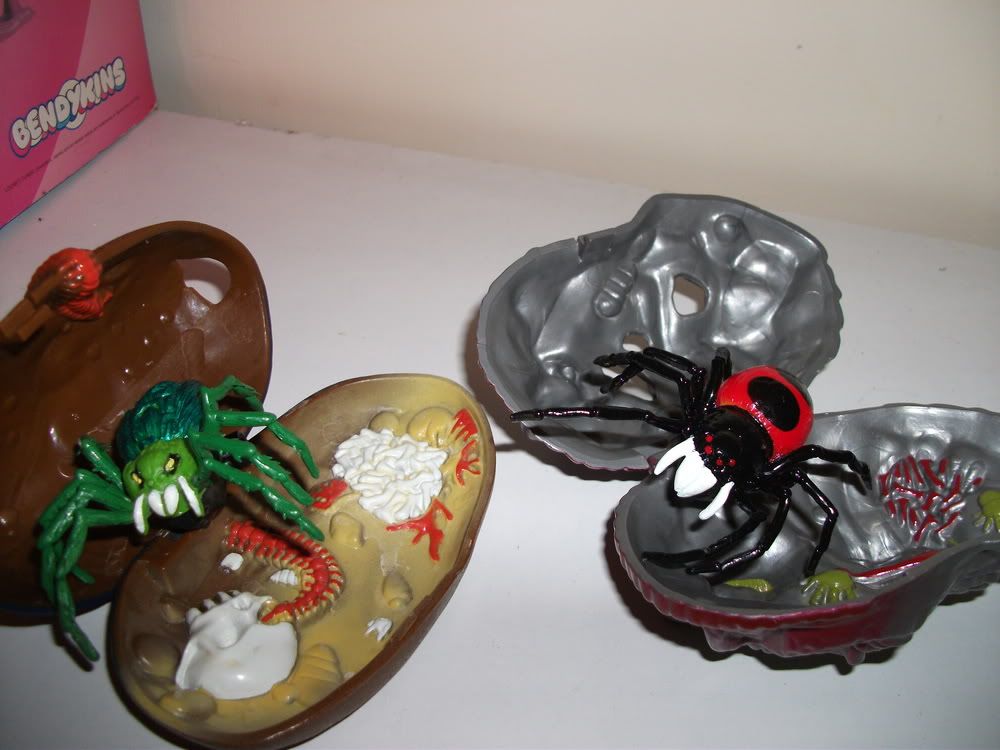 Plastic egg-shaped things that open to reveal rubber bugs with pull-back-and-go actions. Marked "Mattel 1994", but I'm getting nothing from Google.
A quarter whom I am dubbing the "Killer Hero Squad" - the guy with the cricket bat says Kellogs on his back (looks like "Kellogs" anyway) and the beetle can be transformed into an egg. The dinosaur feels like an eraser.
This big insect thing smells really bad for some reason. Maybe that's his weapon.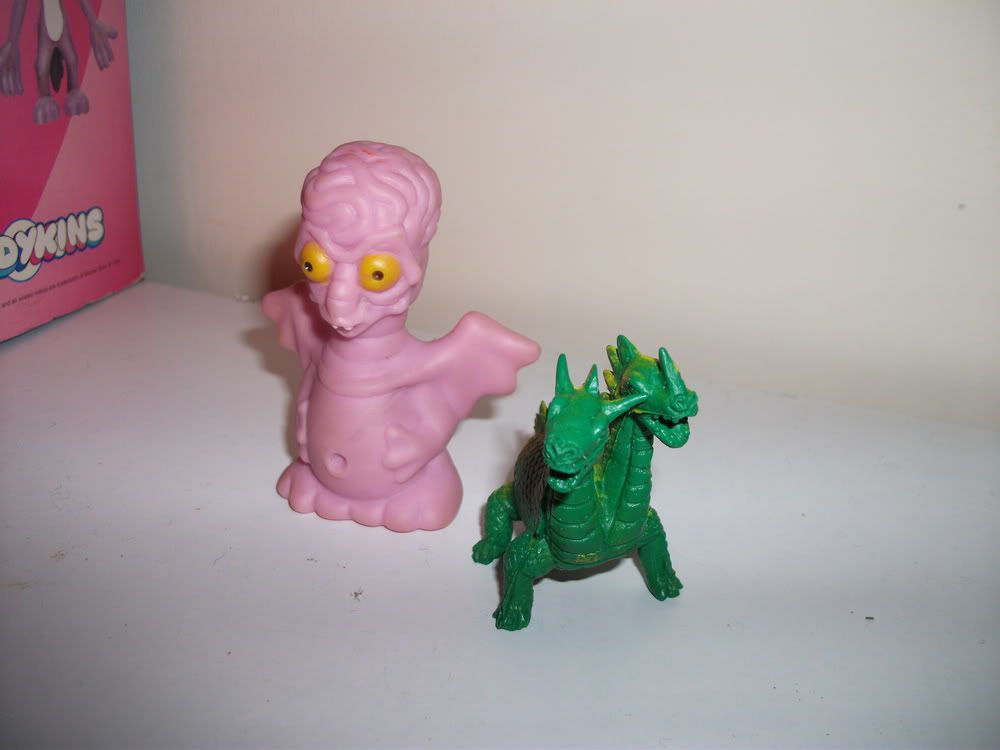 A couple of freaky beings. The pink one is hollow, like he's supposed to go on top of something.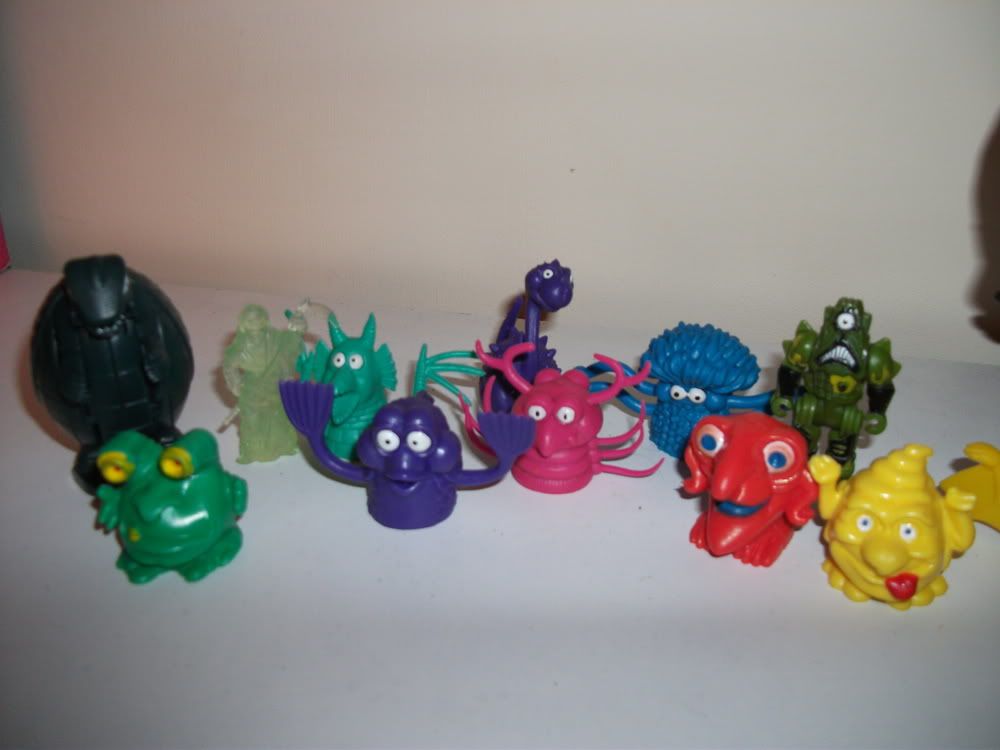 Various things... Finger monsters/pencil toppers, a one-eyed robot man, a glowing Grim Reaper and a dinosaur that turns into an egg.
Finally, I'm STILL trying to find out what these things are!